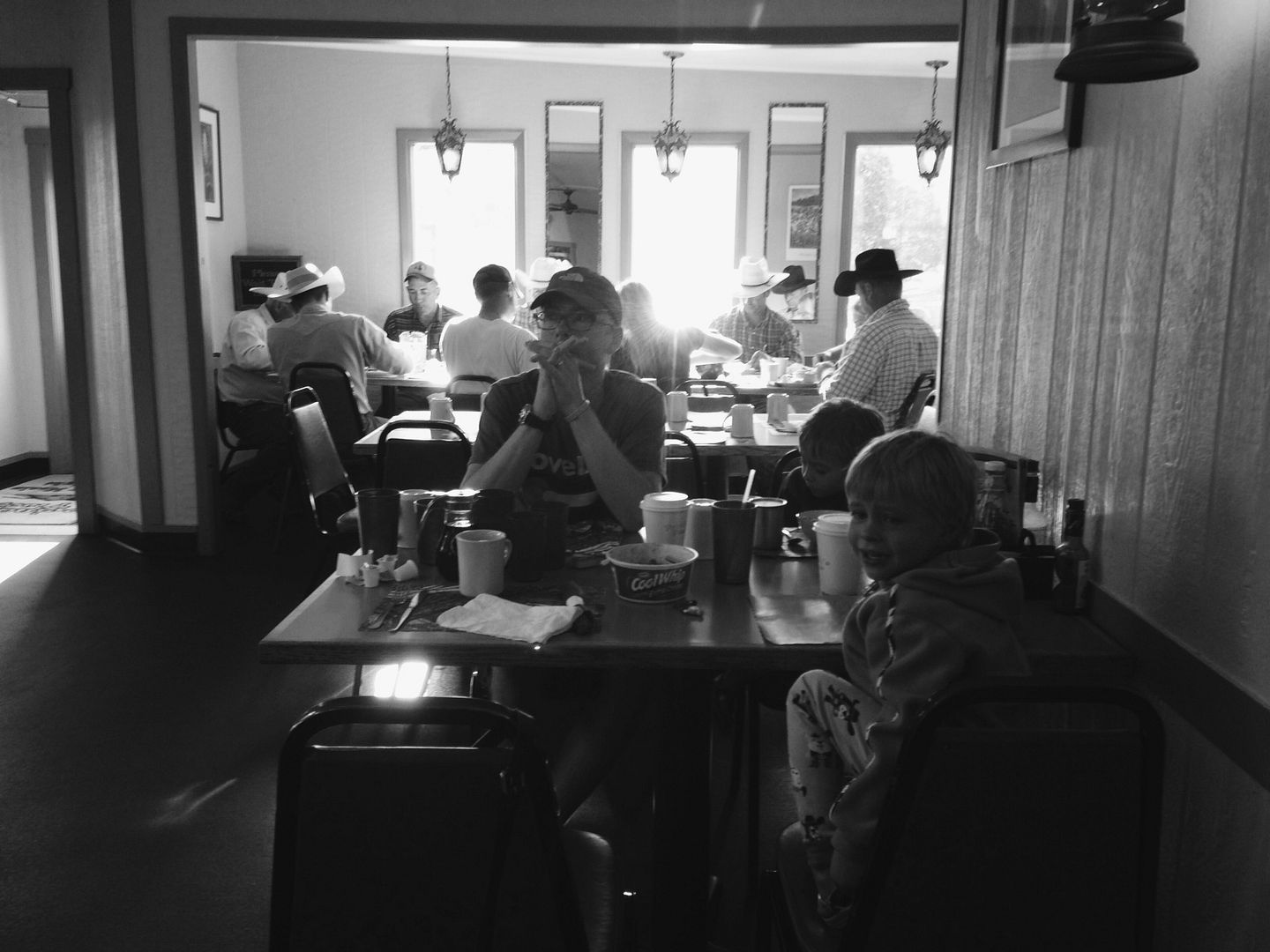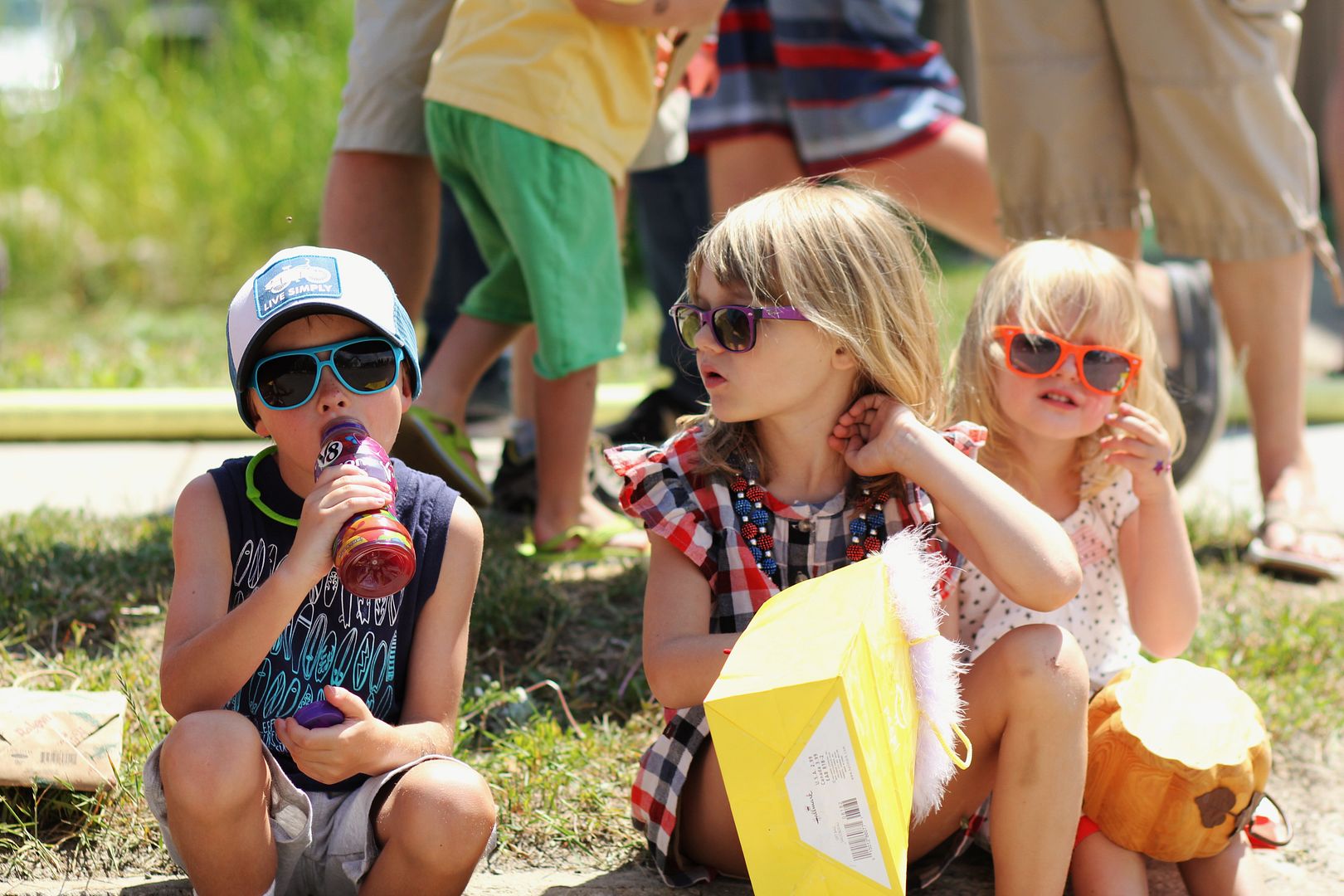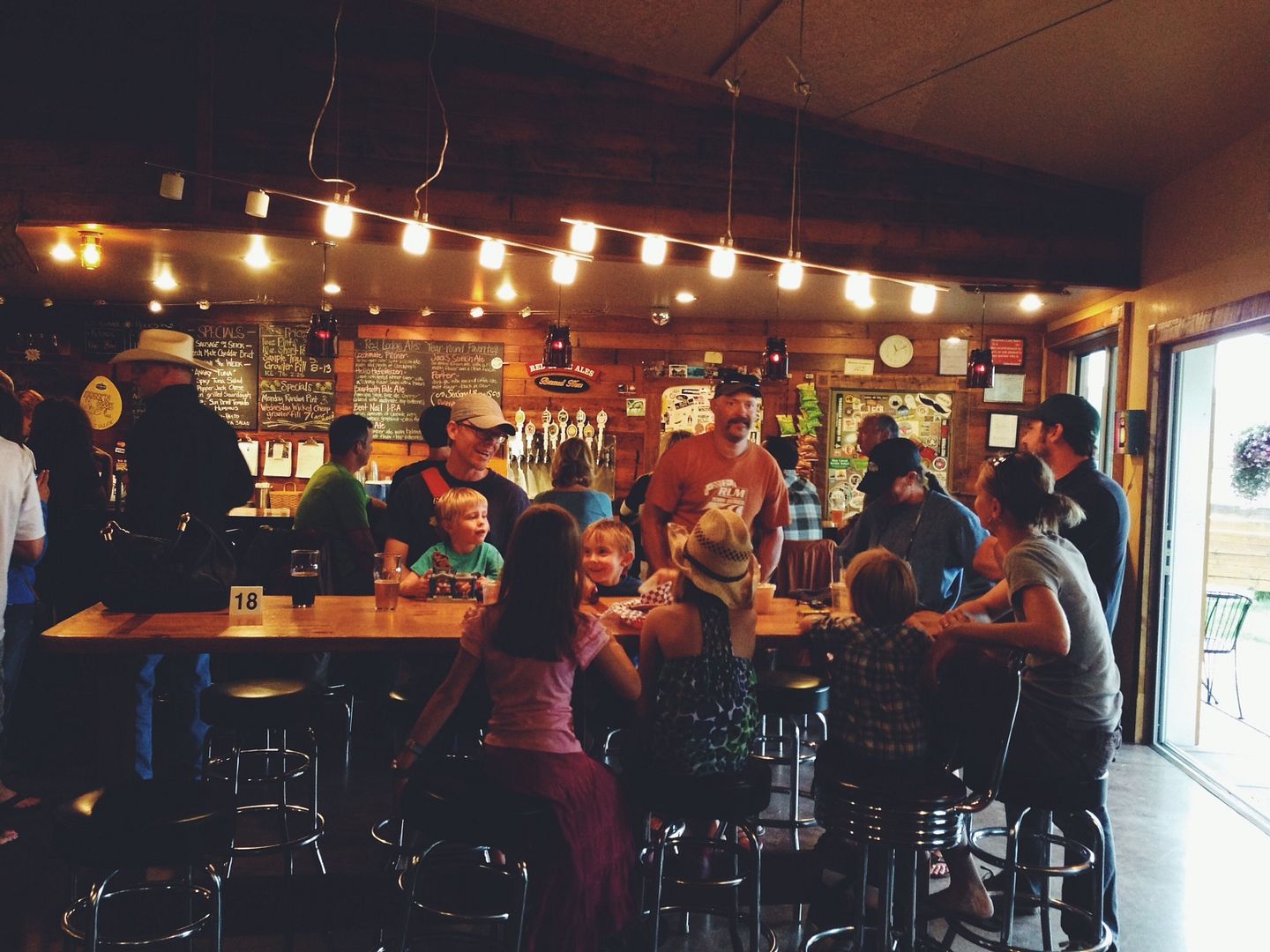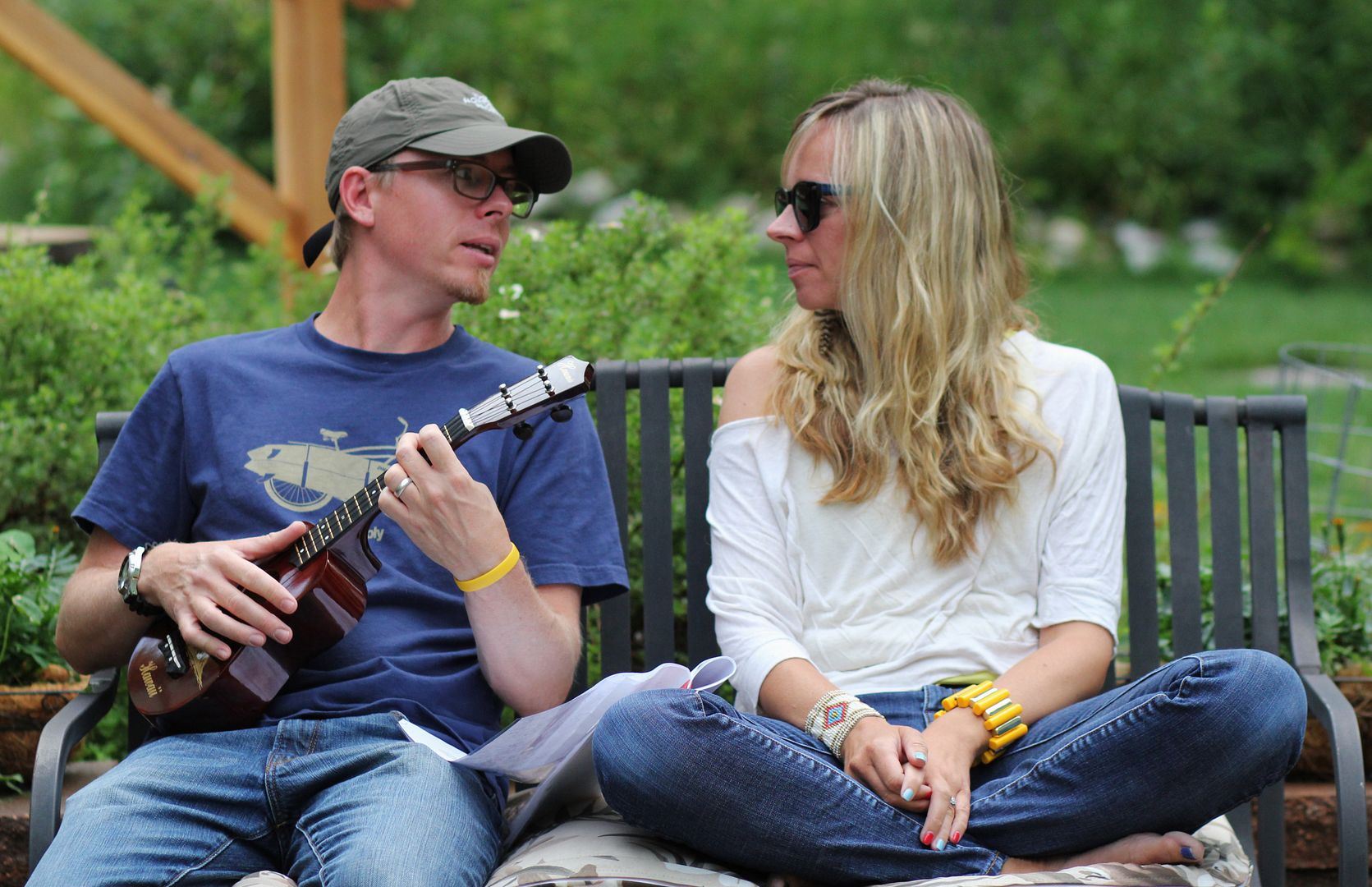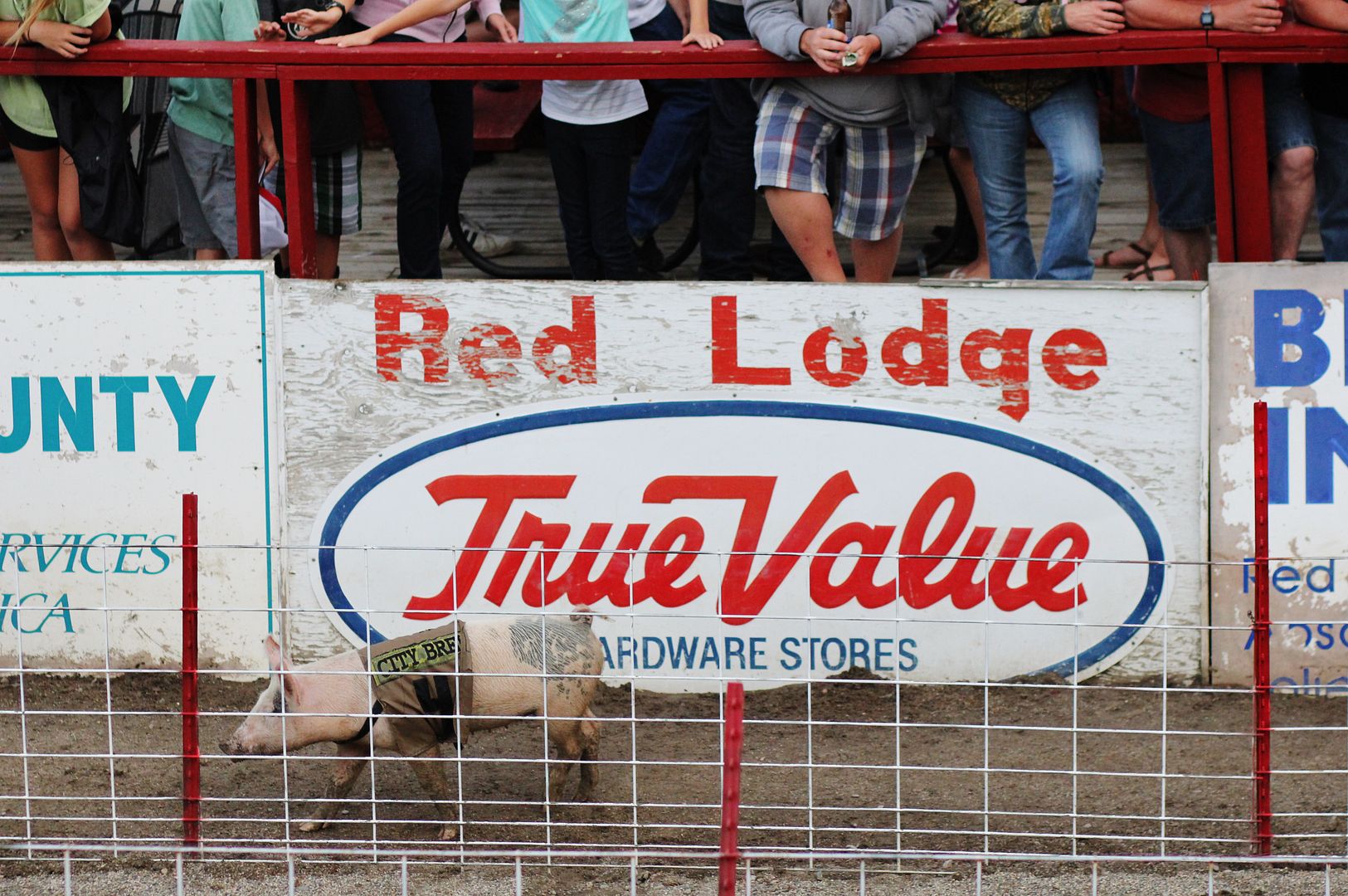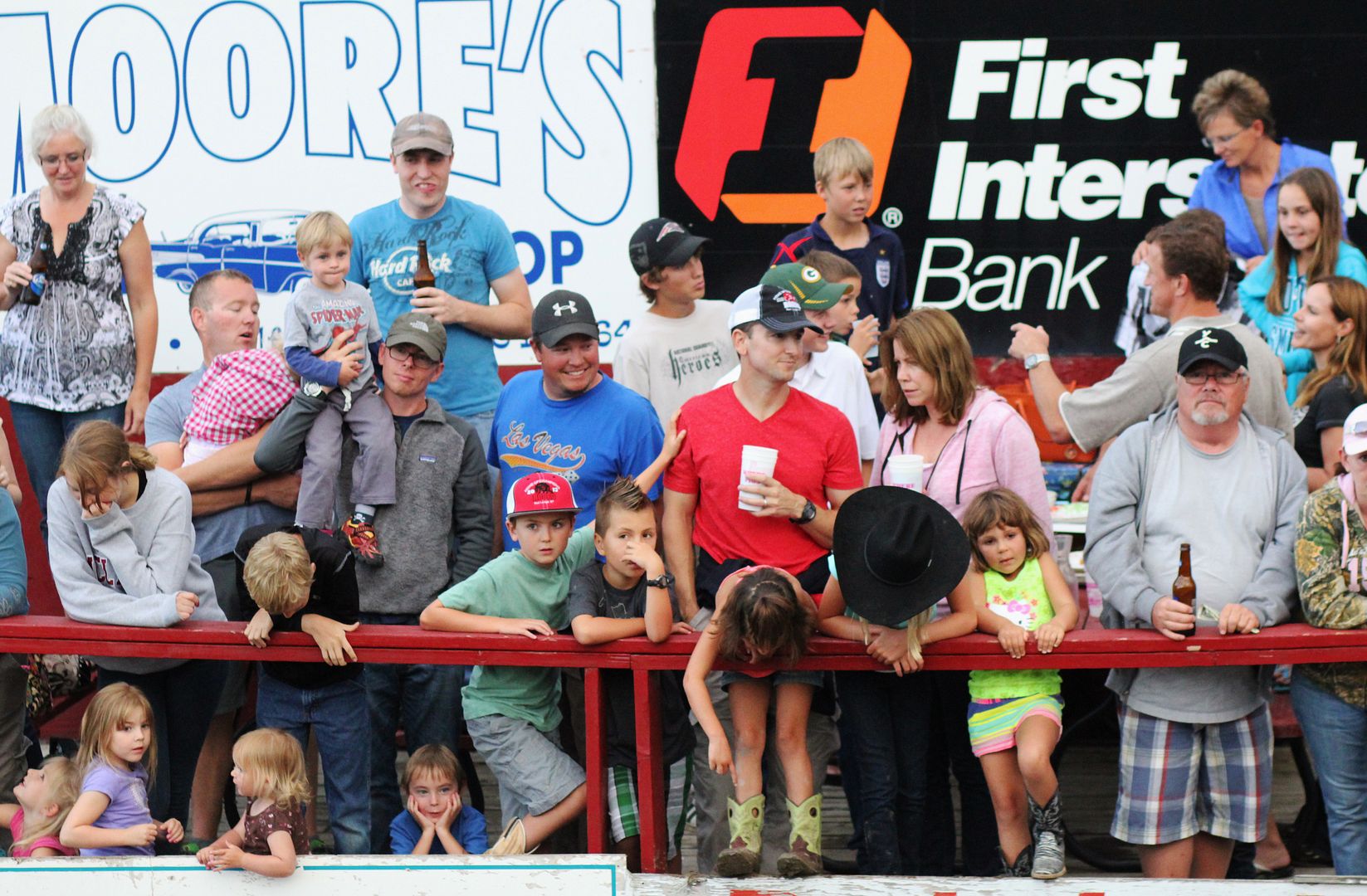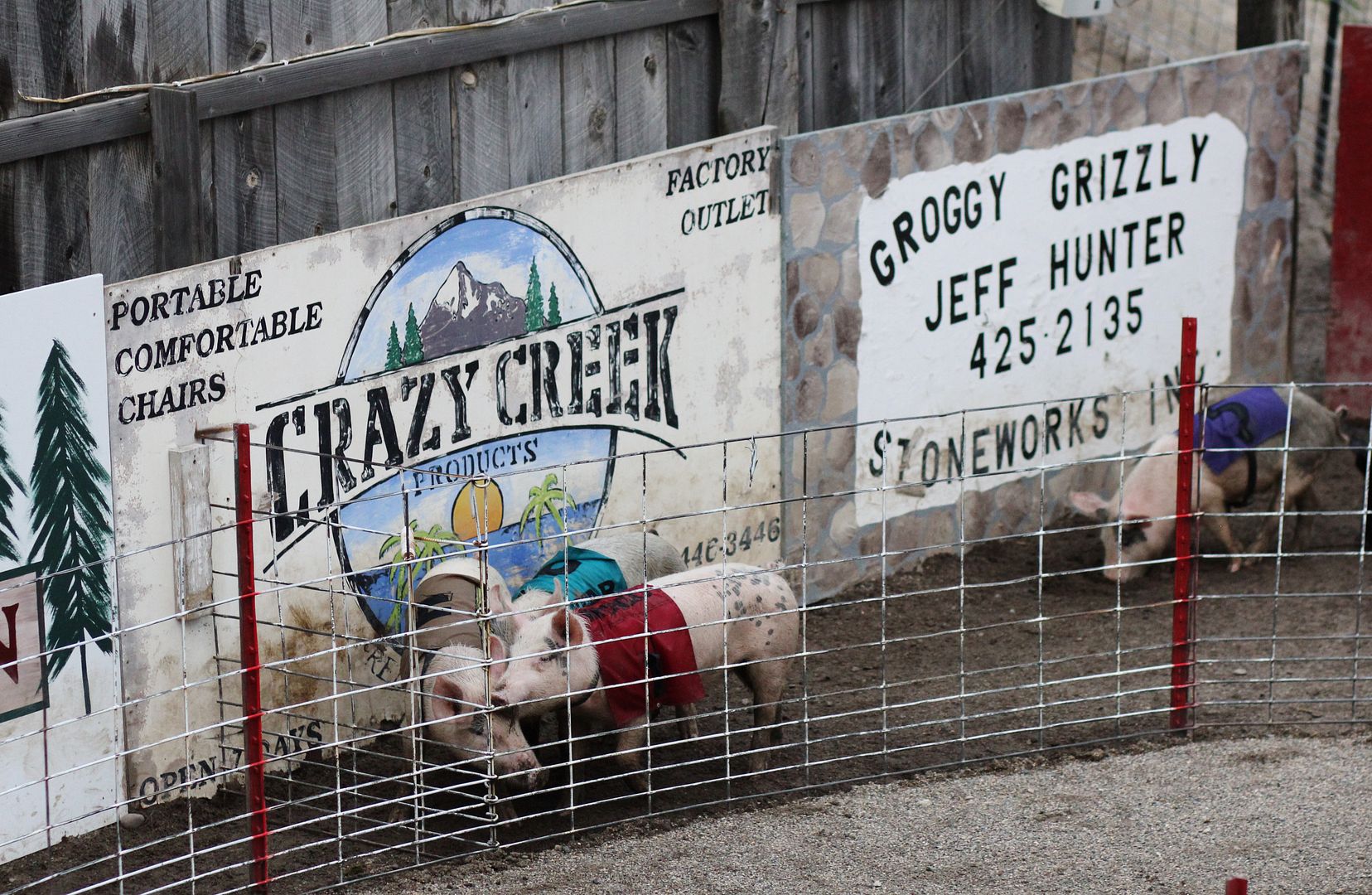 Round Bearcreek hill and wind down into town. Turn right, the creek rolls. Windows down, the freshest, best smelling air ever. I lived here three different times over the course of five years. It's been ten years since I was last in this part of Montana. In a flash it all comes back.
The first morning I awoke in our tent. Bird's chirp high above and creek's gushing by my side. It was not quite 5am. So much to remember. So much to love. I could barely breathe.
Later that morning the boys and I headed down the road for some breakfast. A herd of cowboys fanned out on the street in front of us. Sully said, "Follow those hats!" To see this town, its dust and bones, feathers and clouds, through the eyes of my child...
Later that day we're driving along a two lane highway, windows down. Sage kicks up, a few horses run. I can think of a thousand and one stories to tell my children about this place and how it shaped me in so many ways into the woman I am now, but decide on just one memory, on this exact road.
I was driving down into town to go to work one morning when I came up on a fawn with its back leg tangled in a wire fence right next to the road. The mama just on the other side, pacing, agitated. I pulled over and about a minute or two later a big diesel pulled up. A cowboy got out and walked 'round back to his truck. He pulled on a pair of thick leather gloves and walked toward the fawn. With one quick move he released its hoof and pushed the baby up and over the fence. For a split second the fawn and mama just stood there looking at him and me and then they took off. The cowboy left but I lingered, stilled and shaken. I watched the baby and mama deer make their way across a vast expanse of land. Two magpies lingered on the rusty fence, not bothered.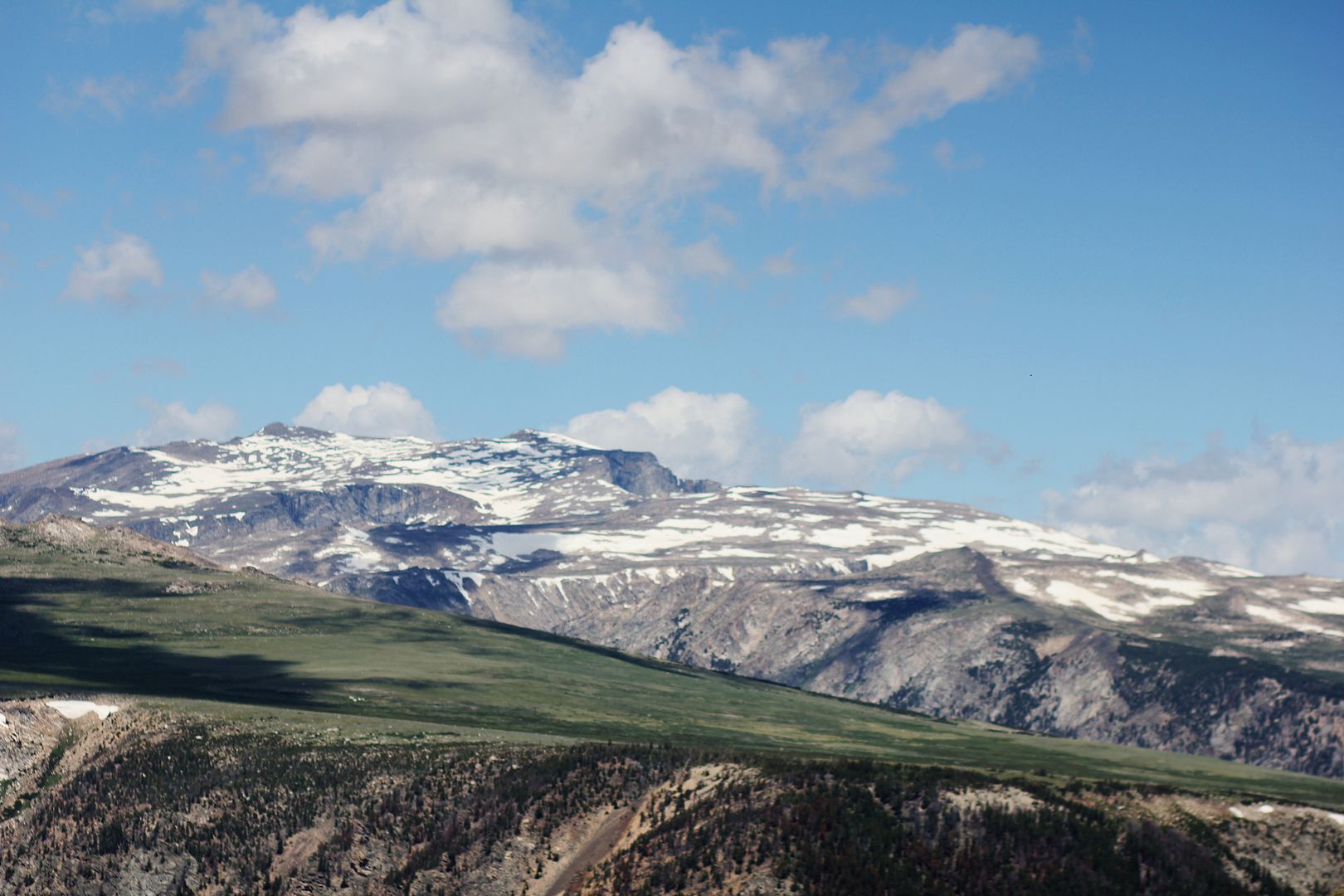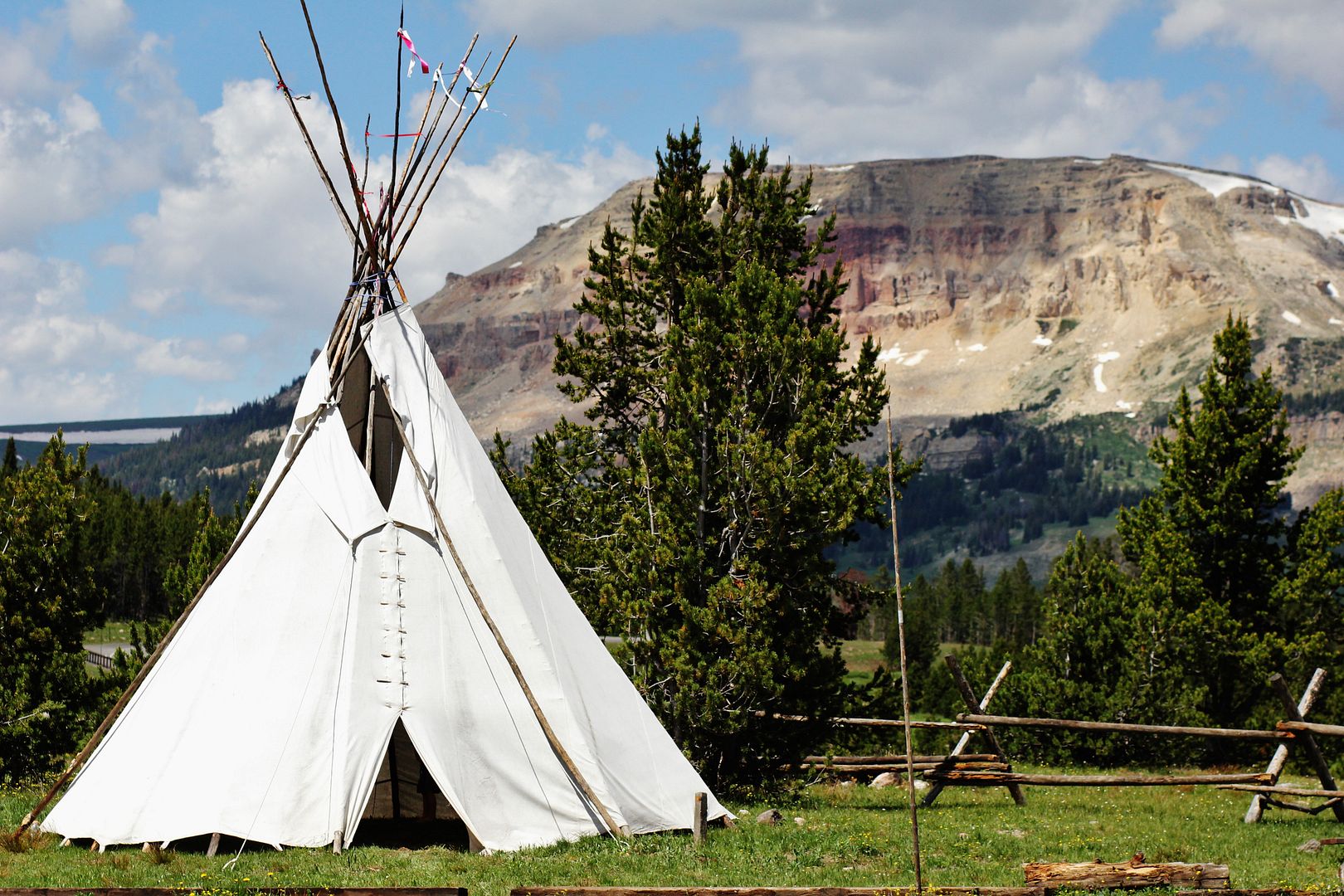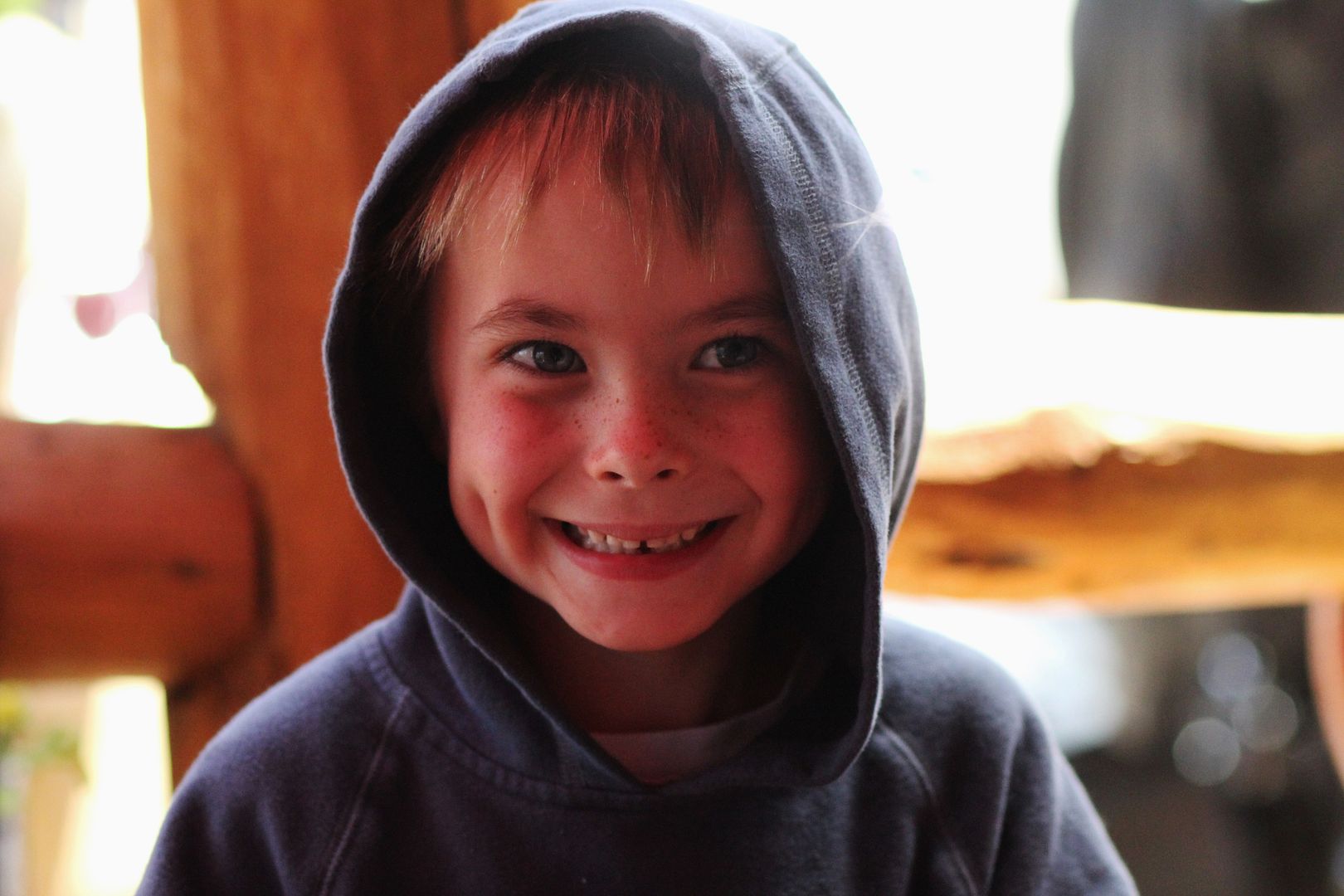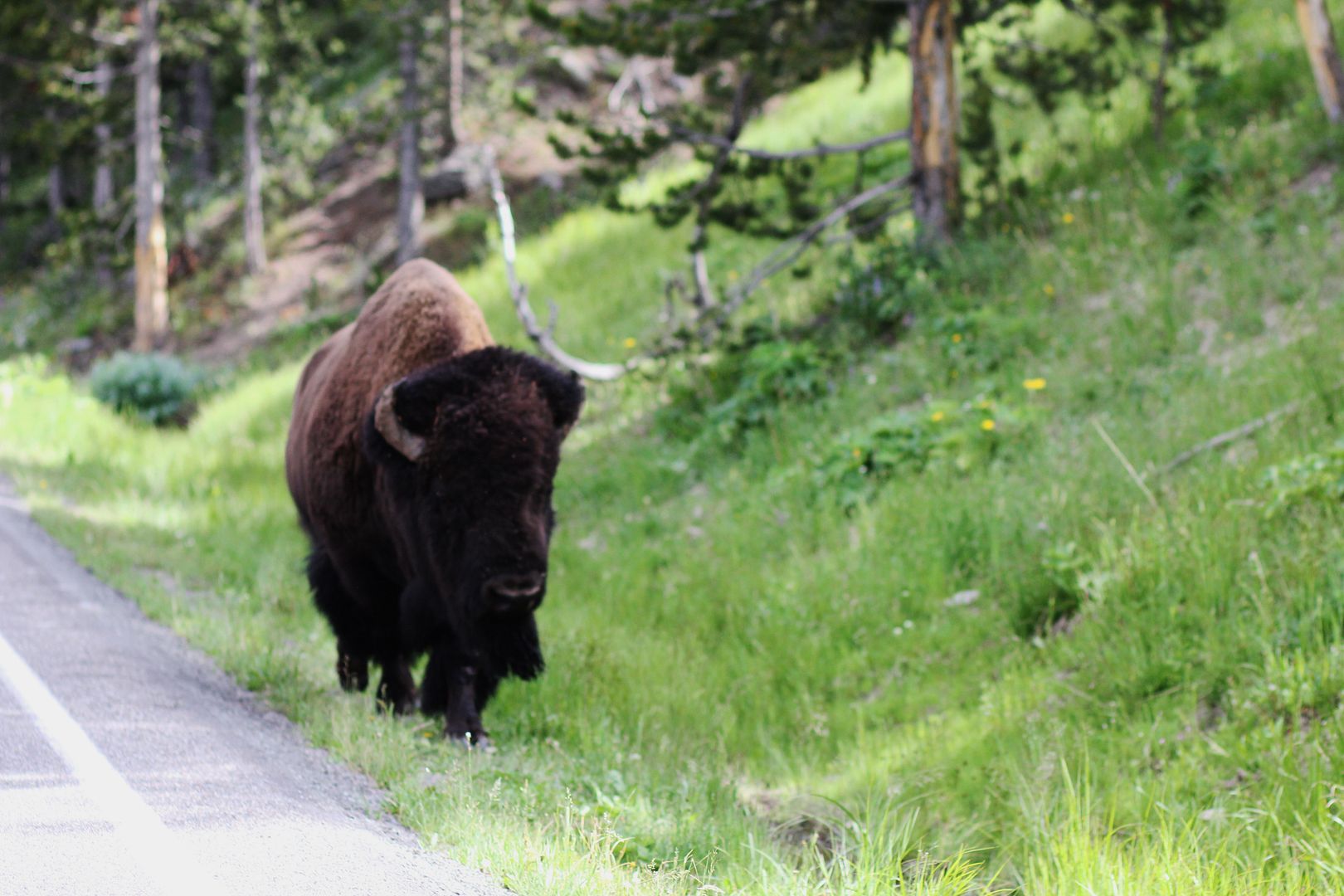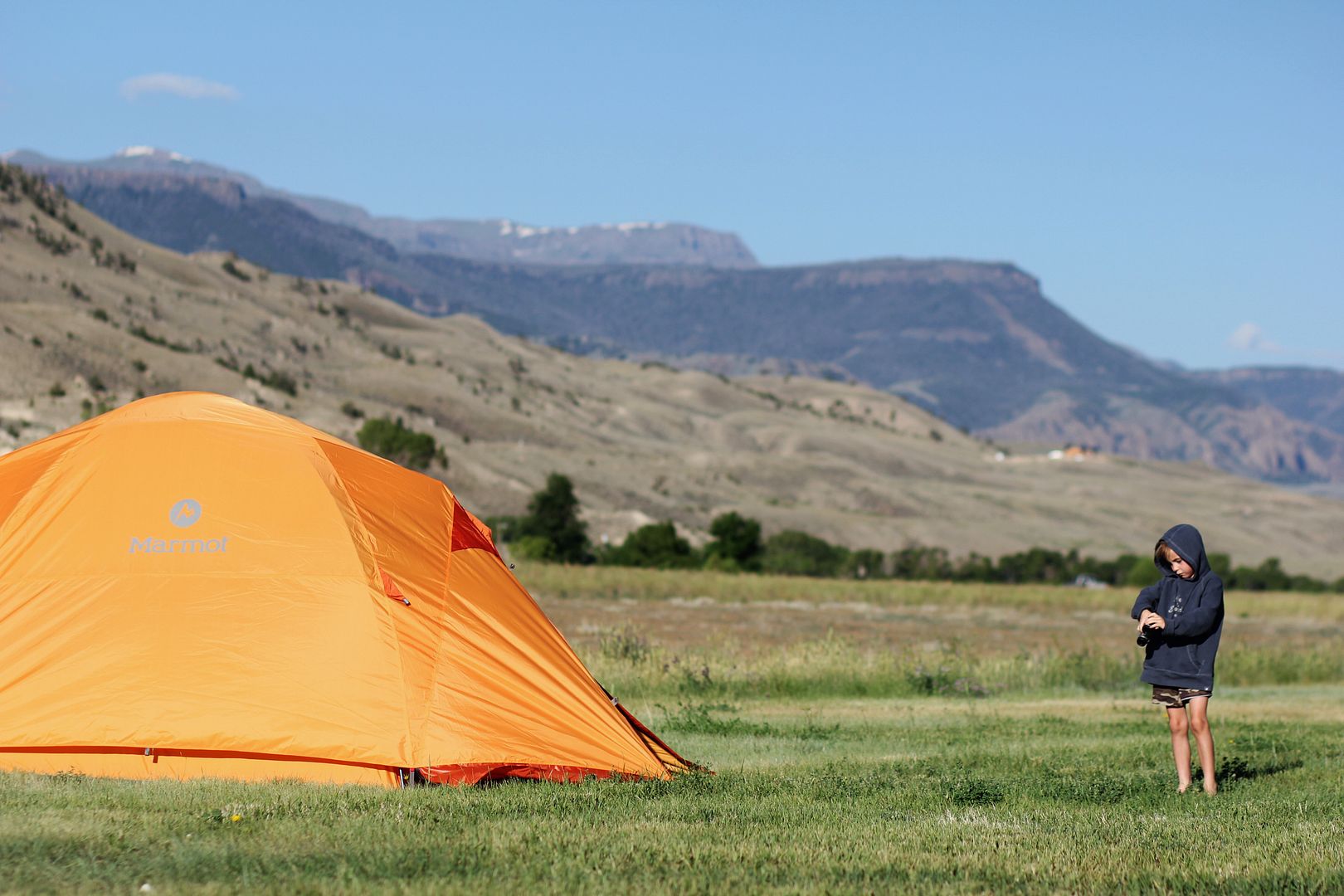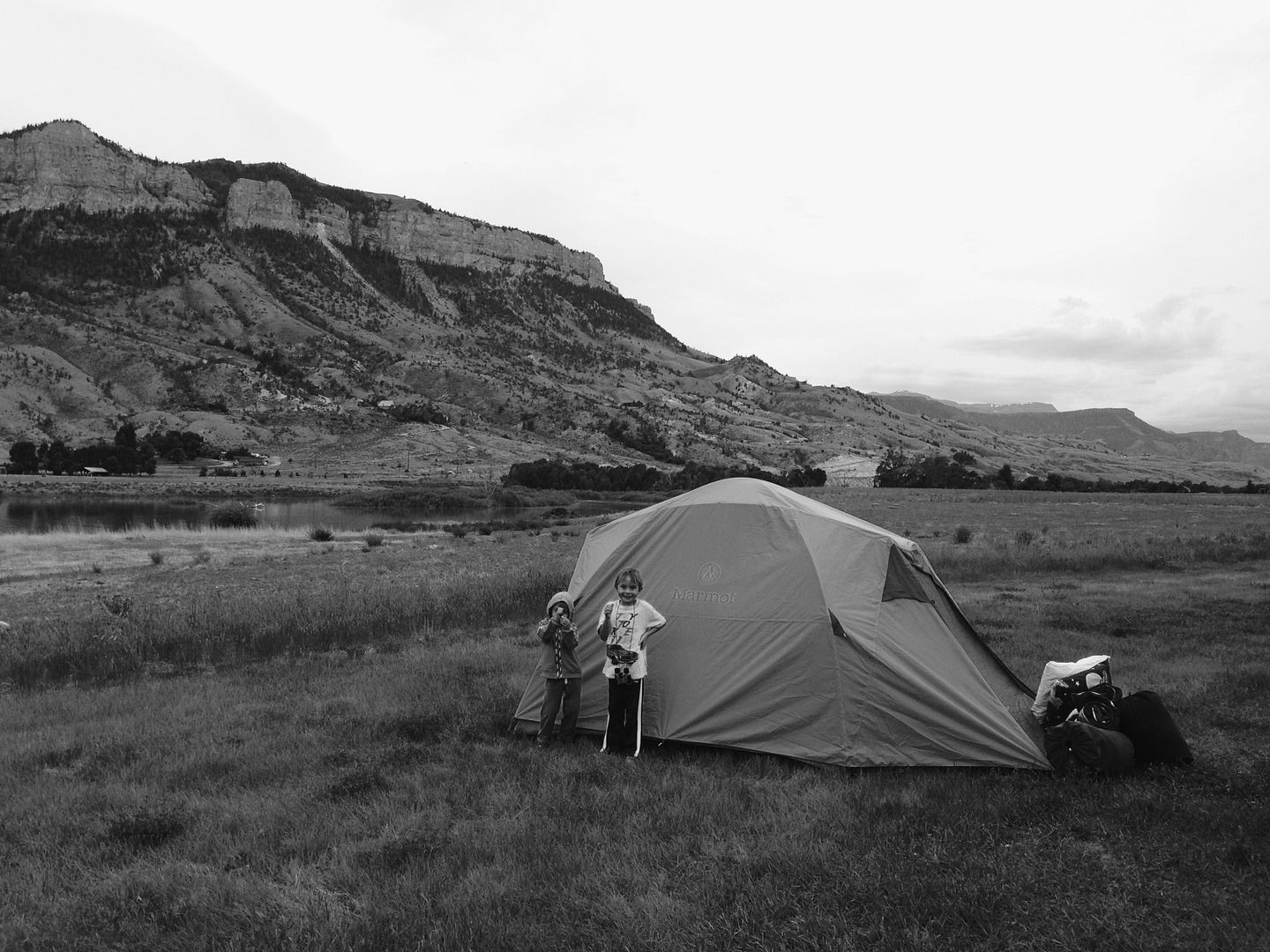 On the fourth day of this trip when I was sure I couldn't process one more thing without some time to let all of the then and now sink in, Theo lost his first tooth. It happened at the Beartooth Cafe in Cooke City, Montana. A cafe whose outside tables at the Northeast opening of Yellowstone I've sat at many times. He was elated and excited. I cried. That night the tooth fairy magically found him asleep in our tent on the banks of the Shoshone river just outside the east entrance of Yellowstone and just up the canyon from Cody, Wyoming.
We've been back home for a few days now. I've been quietly spending time with my little ones, tending to my garden. My thoughts are everywhere. I can still hear the creek, see the massive cotton puff clouds floating through the crisp blue sky. I can still hear the laughter of friends, see their beautiful smiles, the backsides of our children running off.
Just picked beets roast and I kiss the tops of my children's heads, lingering a bit to take in as much of them as I can. Time moves like those clouds. I remember. I love.
***
2nd photo: Theo, Lucy, and Olive (two of Jenn's girls)
3rd photo: An afternoon with old and dear friends at Red Lodge Ales - Sam's Tap Room
4th photo: Eric and our beautiful friend Jenn who some of you know as
Baby by the Sea
5th - 7th photo: Pig races in Bearcreek
8th photo: Beartooth mountain range from the top of the Beartooth Pass
11th photo: A bison who walked right up alongside our car as we drove through Yellowstone. And I mean right alongside our car!
12th - 13th photos: Buffalo Bill State Park, Wyoming. We rolled up looking for a campsite around 8pm. We found a great spot to pitch our tent and sleep for the night. There weren't too many people, but just enough that a griz might not need to come to our tent. (i think like that - i know it's terrible.) I highly recommend this campground for camping with little ones.