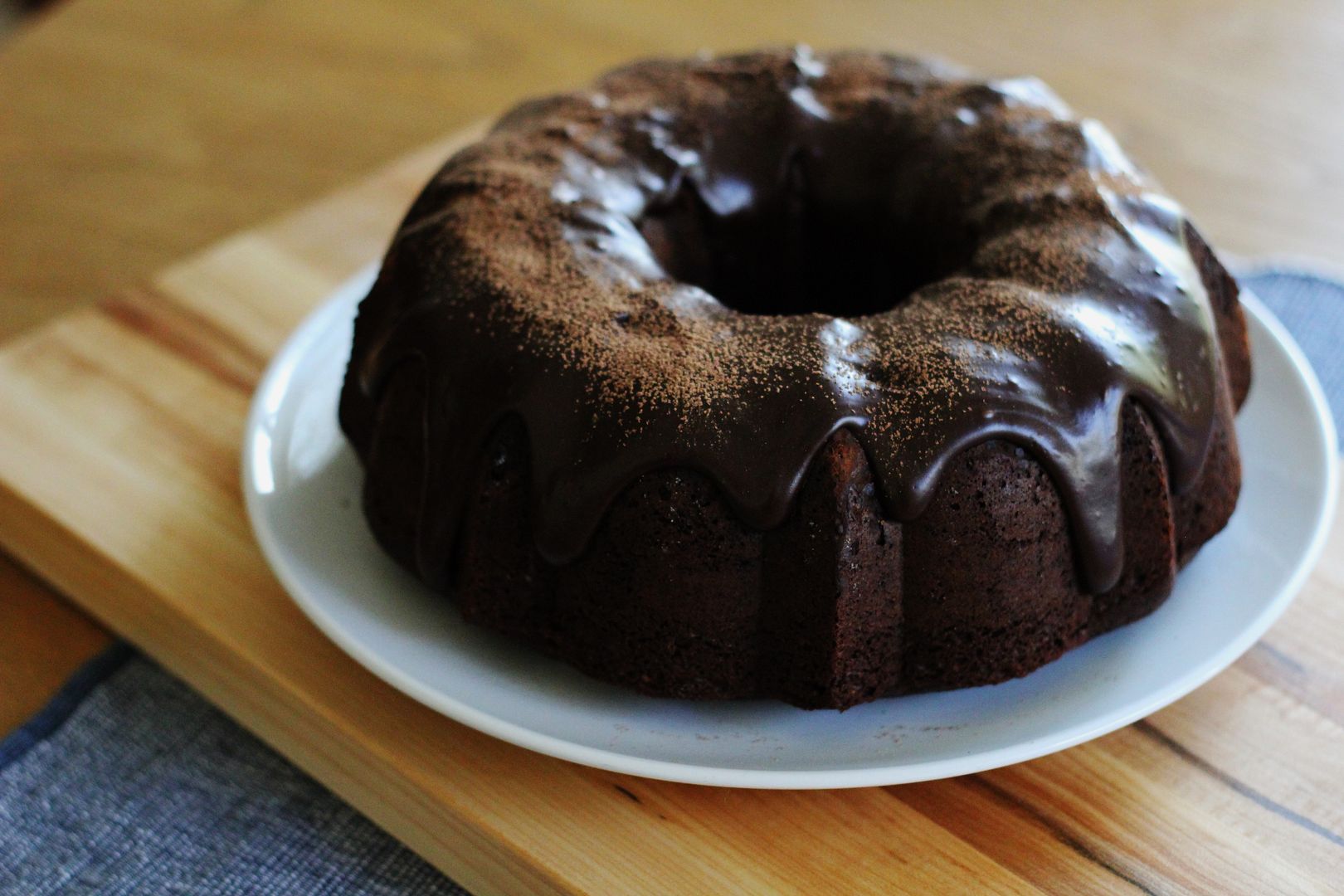 It's a Monday. We are fresh back to town, worn out well and somehow well rested. My morning task is to bake a birthday cake for Eric. I gather my ingredients and set them on the counter: a creamy stout, cocoa, buttermilk, sour cream, and so on.
I simmer the stout in a saucepan set over a medium-low flame. Theo and Sully come running in, looking for bites of chocolate. When I explain that I'm using cocoa powder they insist on tasting it, sure that it's going to be sweet and divine. I let them each dip a finger in the matte powder and watch as their expressions change from eager to disgust. They run off in a dash, leaving me in a trail of giggles and ewws... Which is fine with me because I never tire of being in the kitchen by myself, savoring the quietude as I reduce, mix, fold, smell, taste.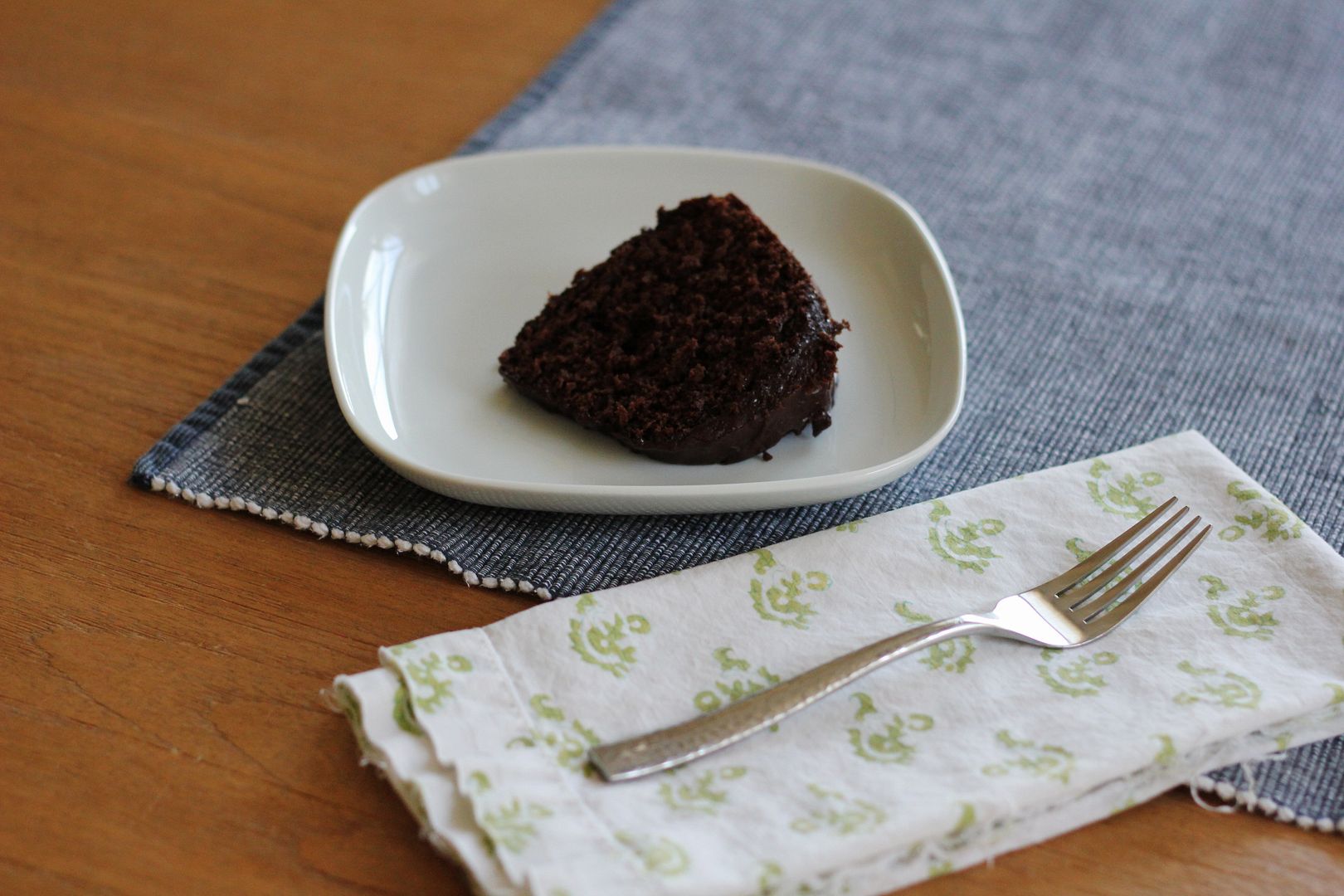 The stout is reduced by half and I pull it from the heat. I add a stick of butter and cocoa powder and stir slowly until the smell of milky, caramelized beer and butter and chocolate sink into my soul. All is right.
I spin around and whisk sour cream, eggs, buttermilk. Scoops of flour, baking soda, and a pinch of coarse sea salt. I'm tempted to reach for the cinnamon but then I smell the complex and wonderful aroma of stout and chocolate and decide that is enough.
The cake has baked and sits on the counter, cooling. During this time I mix together the powdered sugar, more cocoa powder, and buttermilk to make frosting.

We gather on this evening and sing Happy Birthday. Theo throws in a few cha cha chas. We all hold our breath as Eric makes his wish then blows out the candles. I slice and we eat. We celebrate.
The day after, I cut a slice of cake and sit down at our table, now littered with mail and stuff instead of homemade birthday cards and gifts. I think about birthdays--celebrations of life--and how grateful I am that I have this family of mine. I send off a little prayer, that I may live a long life spent baking for my people. One last forkful of creamy chocolate frosting to seal the deal.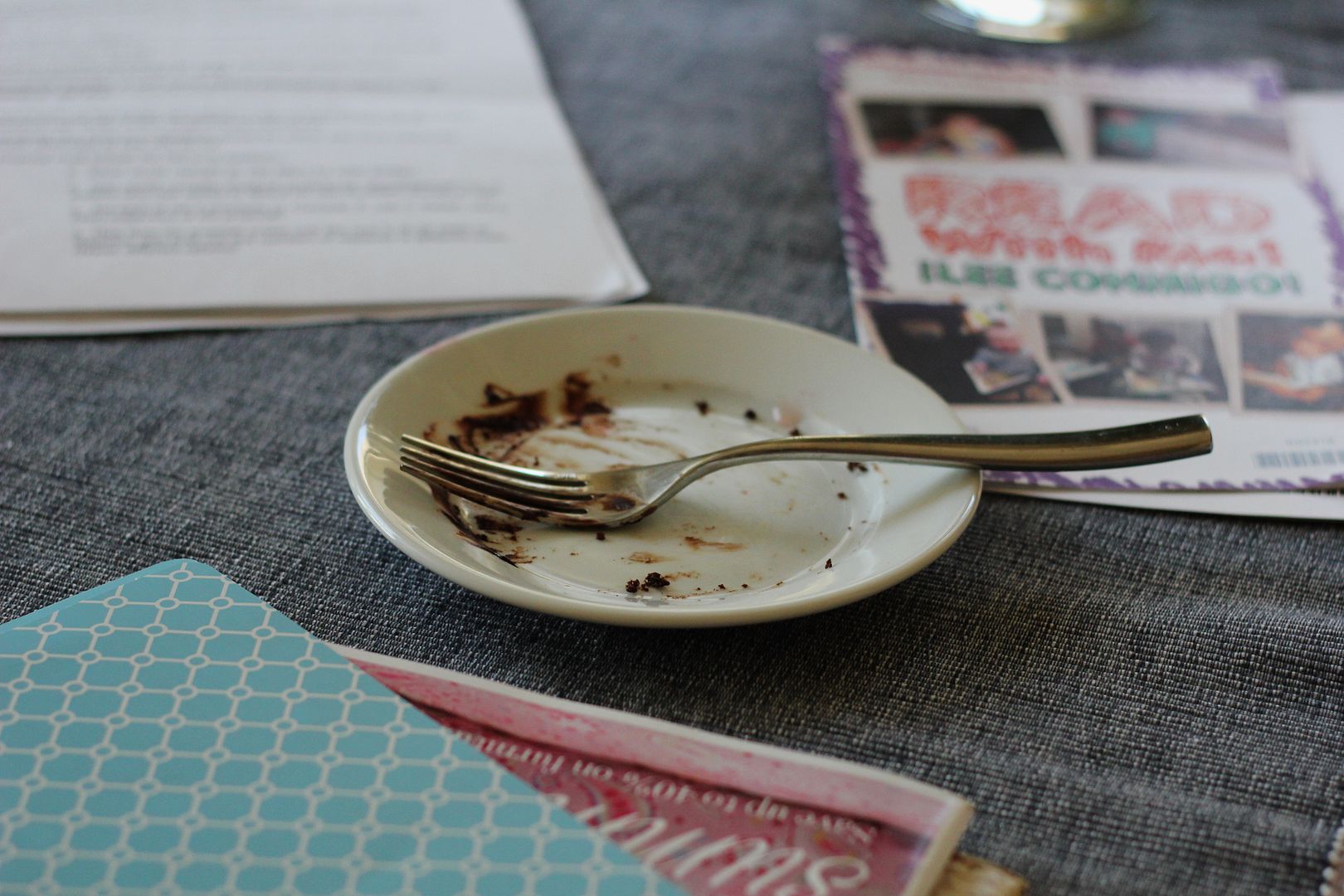 Chocolate-Stout Bundt Cake
(inspired by and adapted from
101 cookbooks
)
2 cups (one 12 oz. bottle) stout
8 tbsp. unsalted butter
3/4 cup natural cocoa powder
1 cup whole wheat flour
1 cup all-purpose flour
1 cup dark brown sugar
1 1/2 tsp. baking soda
pinch of sea salt
3 large eggs
1 1/2 cups sour cream
1/4 cup buttermilk
Chocolate-Buttermilk Frosting
1 cup powdered sugar
1/3 cup cocoa powder
3 tbsp. buttermilk
1. Butter or coat a bundt pan with cooking spray. Sprinkle with a bit of cocoa powder. Set aside.
2. Pour stout into a medium sauce pan and let simmer on medium-low until reduced by half (1 cup), about 20 minutes.
3. Preheat oven to 350 degrees F.
4. Once stout has reduced, remove from heat. Add butter and cocoa powder, stirring until combined.
5. In a bowl, combine flours, sugar, baking soda, and salt.
6. In a large mixing bowl, whisk together eggs, sour cream, and buttermilk. Whisk in the cooled stout mixture and stir until combined. Slowly fold in the flour mixture, using as few strokes as possible, fold until all flour mixture is combined.
7. Pour into prepared bundt pan and bake for 35-40 minutes, or until a toothpick inserted comes out clean. (My cook time was 37 minutes)
8. About 10 minutes after pulling the cake from the oven, turn out on a cooling rack. Let cake cool completely.
To make frosting, combine powdered sugar, cocoa powder, and buttermilk. Stir until thick and creamy. Using a spoon, pour frosting on top of the cake and then spread gently with the bottom of the spoon to spread it out. Lightly dust the top of the cake with cocoa powder.
Notes: A porter would work just as well as a stout. Be sure to use non-dutched cocoa powder.