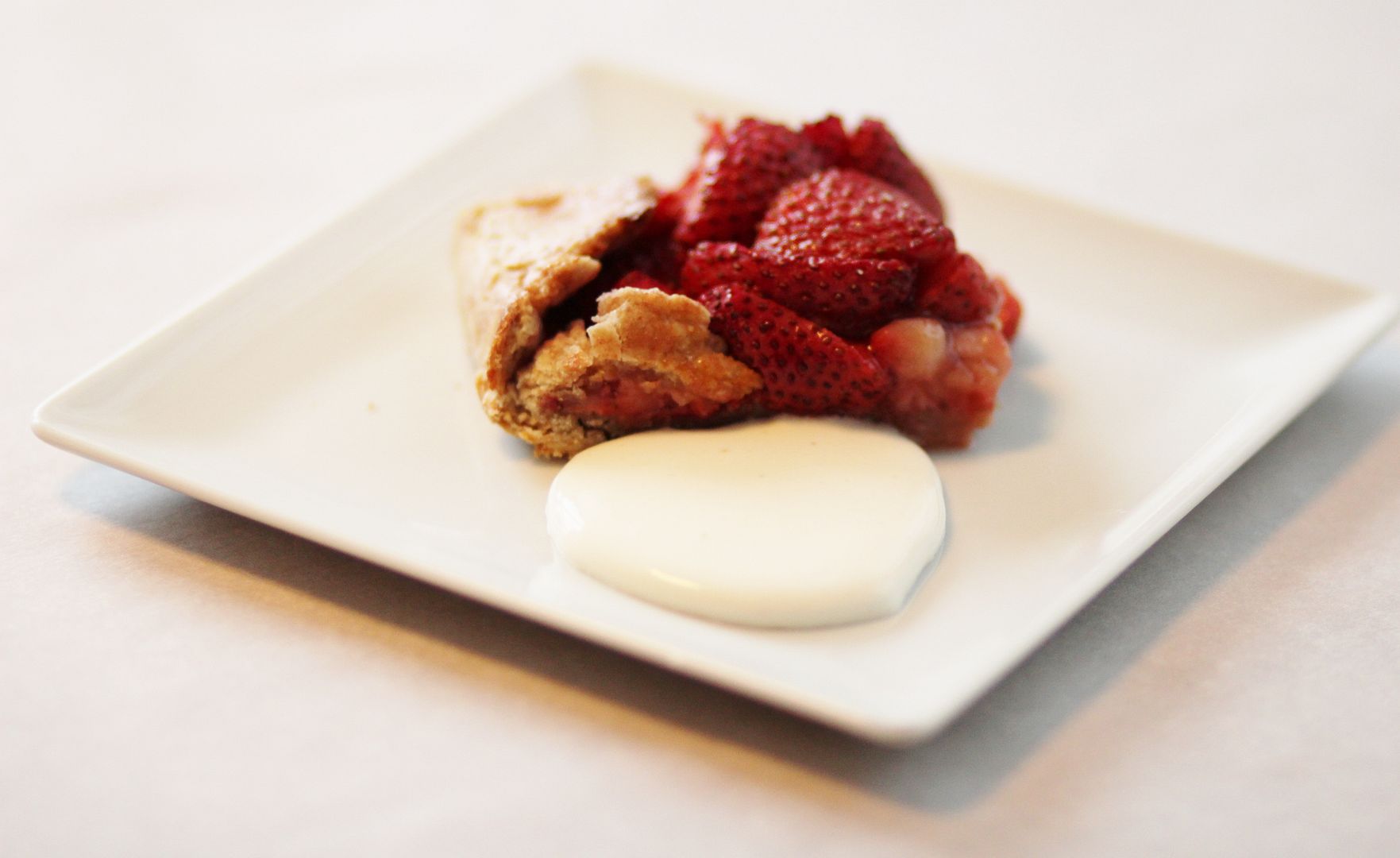 I went to Theo's school today to talk to six kindergarten classes about the art of photography. Last night as I was jotting down thoughts about what I'd say aside from the types of photo shoots I do, tools I use, examples of how I share my art, what I like to photograph as a hobby, etc., what struck me was that the message I wanted to share most was what inspires me.

I didn't even have to bring the inspiration bit up on my own. Those witty, totally awesome kiddos asked me just about everything. I was asked if I like to photograph airplanes, lions, grizzly bears and Breckenridge. I was asked if I do underwater photography and if I make videos using my phone. Then I was asked what I like to photograph the most. I told them how I love to photograph kiddos like them, and families, and tiny babies. I said that I loved to take pictures of the natural world, especially flowers and the ocean, but what inspires me most, I told them, was looking for what I think is beautiful and fun because those are the stories I wish to tell through photography, and that's what keeps me loving this art. Then a little one chimed in that she likes to find beautiful things around her, too. There was no need to tell this bunch about owning their work, standing behind what is beautiful to them, because they already do that, they let me know.
This strawberry galette has little if nothing to do with this story, but I wanted to share it today. I made it yesterday and savored it last night while working on my little photography chat. Theo gave it the double thumbs up. If that isn't inspiring!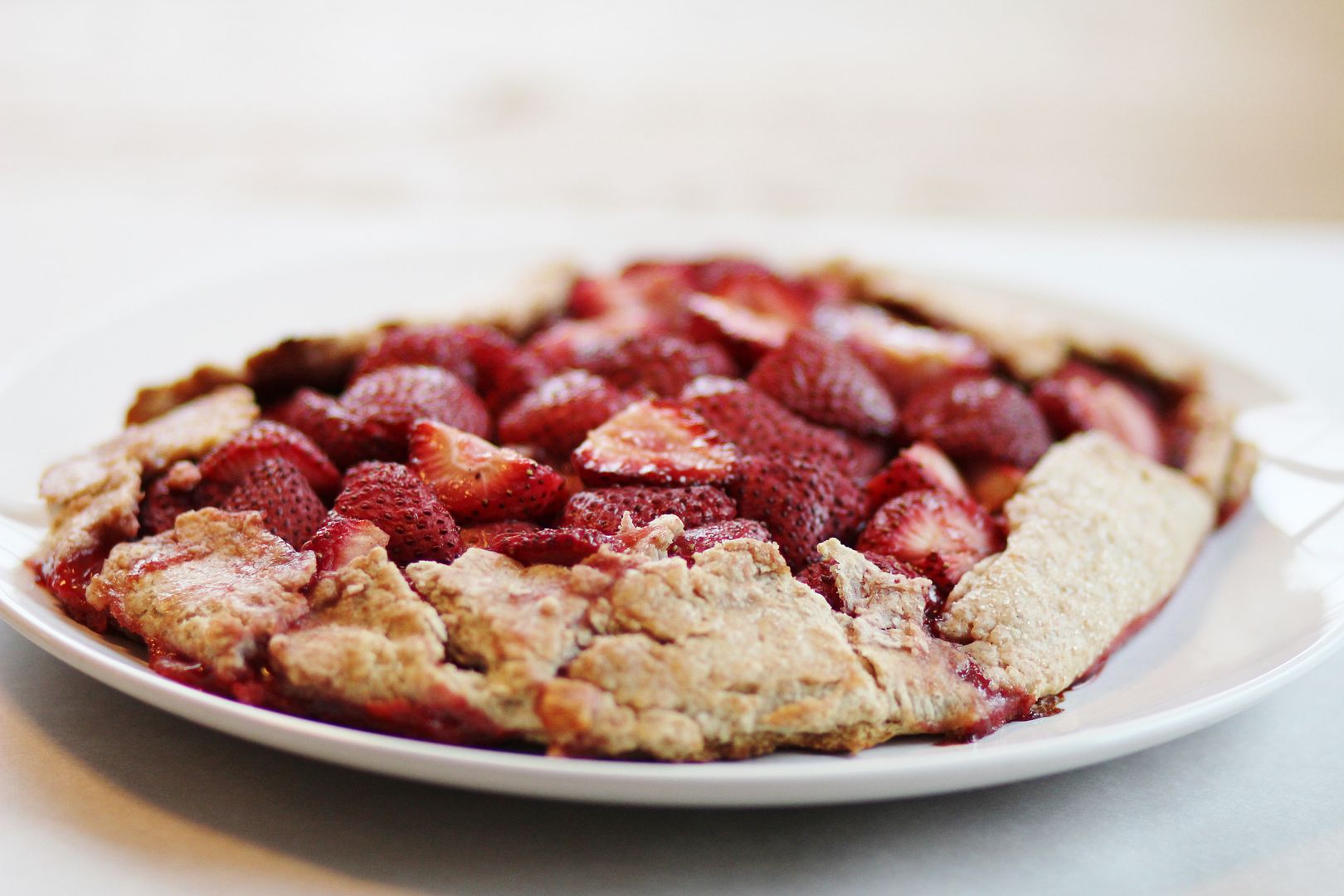 Strawberry Galette
(adapted from Country Living)
3/4 cup whole wheat flour
1/2 cup all-purpose flour
1/4 tsp. salt
4 ounces cream cheese, cut into pieces
5 tbsp. cold, unsalted butter, cut into pieces
1 1/2 lbs strawberries, tops removed and cut in half
1 tbsp. cornstarch
1 tsp. vanilla paste (or pure vanilla extract)
1/2 tsp. lemon zest
1 tbsp. turbinado sugar (I use organic cane sugar), plus more for sprinkling
1. Using an immersion blender (or a food processor), combine flours, salt, sugar, cream cheese and butter. Pulse until large crumbs form. Add 3-4 tbsp. water and pulse until dough comes together. Using your hands, continue mixing dough until it has all come together, but don't over work. Press into a disk shape and wrap in plastic wrap. Refrigerate for at least one hour or up to overnight.
2. Unwrap dough and cover with a sheet of parchment paper. Roll the dough to create a 12' diameter circle, about 1/8'' thick. Transfer dough to a baking sheet and refrigerate for 30 minutes.
3. While dough is chilling, preheat oven to 350 degrees. In a large bowl, toss strawberries with cornstarch, vanilla, lemon zest and sugar.
4. Arrange strawberries atop dough, leaving a 1" border. Fold border up over strawberries. Sprinkle crust with sugar. Bake galette until crust is golden, about 40 minutes.
Serve with fresh whipped cream or vanilla ice cream.
Notes: Be sure to check galette about 15 minutes after you put it in the oven. I didn't roll my crust thin enough and the sides unfolded. I pulled it out of the oven and refolded it and it turned out fine, although very rustic looking as you can see. I served it with a batch of homemade vanilla whipped cream but ice cream would've been delicious too. Oh, and I can't wait to try this with peaches and plums. Yum!