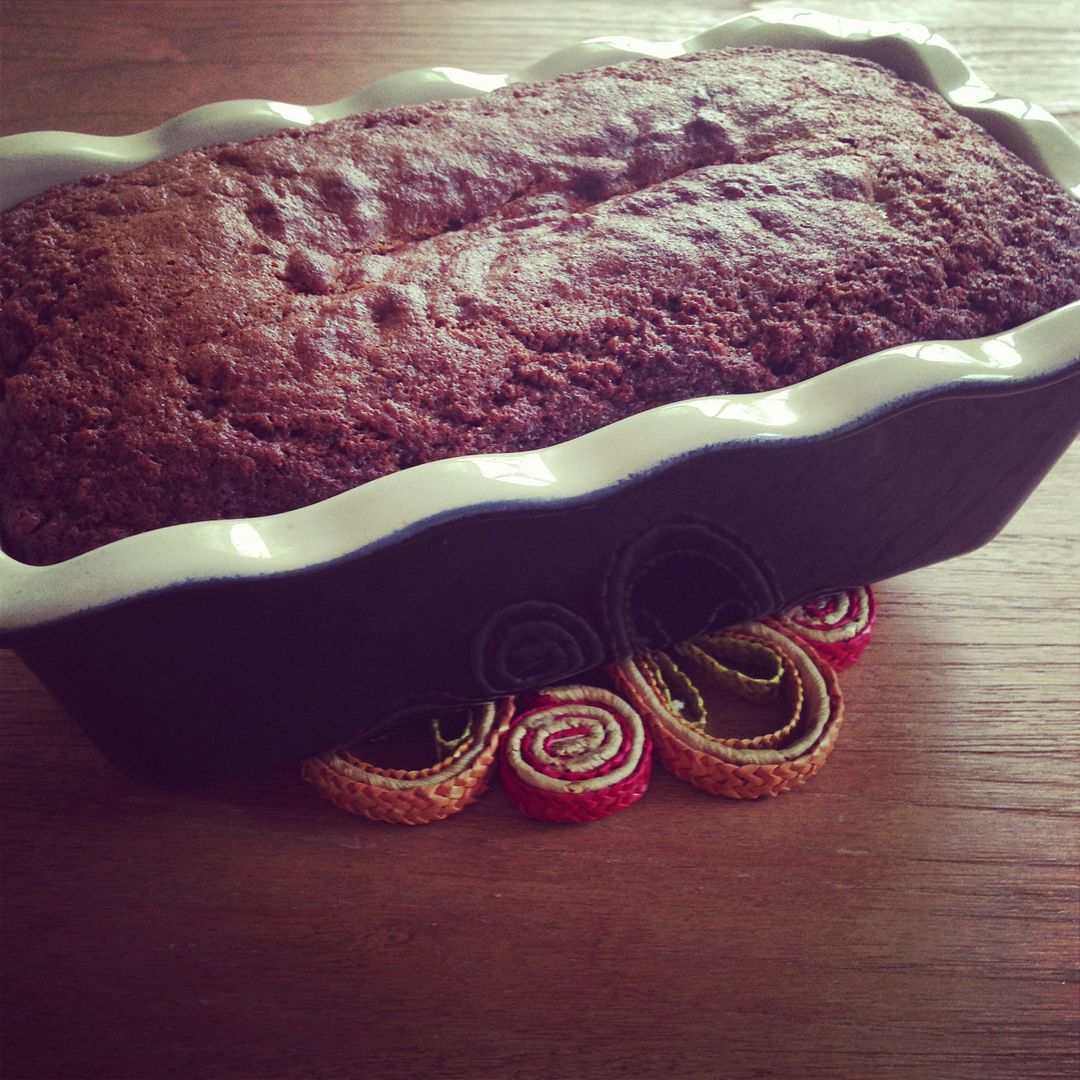 An old friend of mine gave me a writing journal made out of recycled banana tree bark over a decade ago. The first thing I inked into the natural paper pages was a recipe for banana bread. Over the years I changed the recipe here and there, mostly the combination of spices and, like most recipes I make, I reduced the amount of sugar. Depending on what I'd toss into the batter just before baking - crystallized ginger; dark chocolate chunks; toasted walnuts - I would modify the spice combination. For instance, if I added crystallized ginger, I might just add cinnamon. Or I would be out of cinnamon so I would just add ground nutmeg and clove, along with a handful of chopped chocolate. From much trial and error, I have come to decide that the recipe below is just the right combination of flavors no matter what I extras I decide to toss in, and I rarely change a thing anymore. It's a simple, unfussy bread that my family loves. I hope you like it just as much as we do.


Banana Bread

1 1/2 c. flour
1 1/2 tsp. cinnamon
1 tsp. ground ginger
1/4 tsp. cardamom
1 tsp. baking soda
1 tsp. salt
1/4 tsp. baking powder
1 c. brown sugar
2 eggs
2-3 very ripe bananas, mashed
1 tsp. pure vanilla extract
1/3 cup milk
6 tbsp. unsalted butter, melted

Extras: 1/2 cup chocolate chips, 1/3 cup toasted walnuts, 1/3 cup crystallized ginger.
Preheat oven to 350 degrees F.

In a large bowl, add all of the ingredients starting with the flour and ending with the melted butter. Mix well. Toss in any extras and stir until combined. Pour into a buttered loaf pan and lightly dust with a sprinkling of coarse sugar. Bake for about 55 minutes, or until a toothpick comes out clean. Let cool.