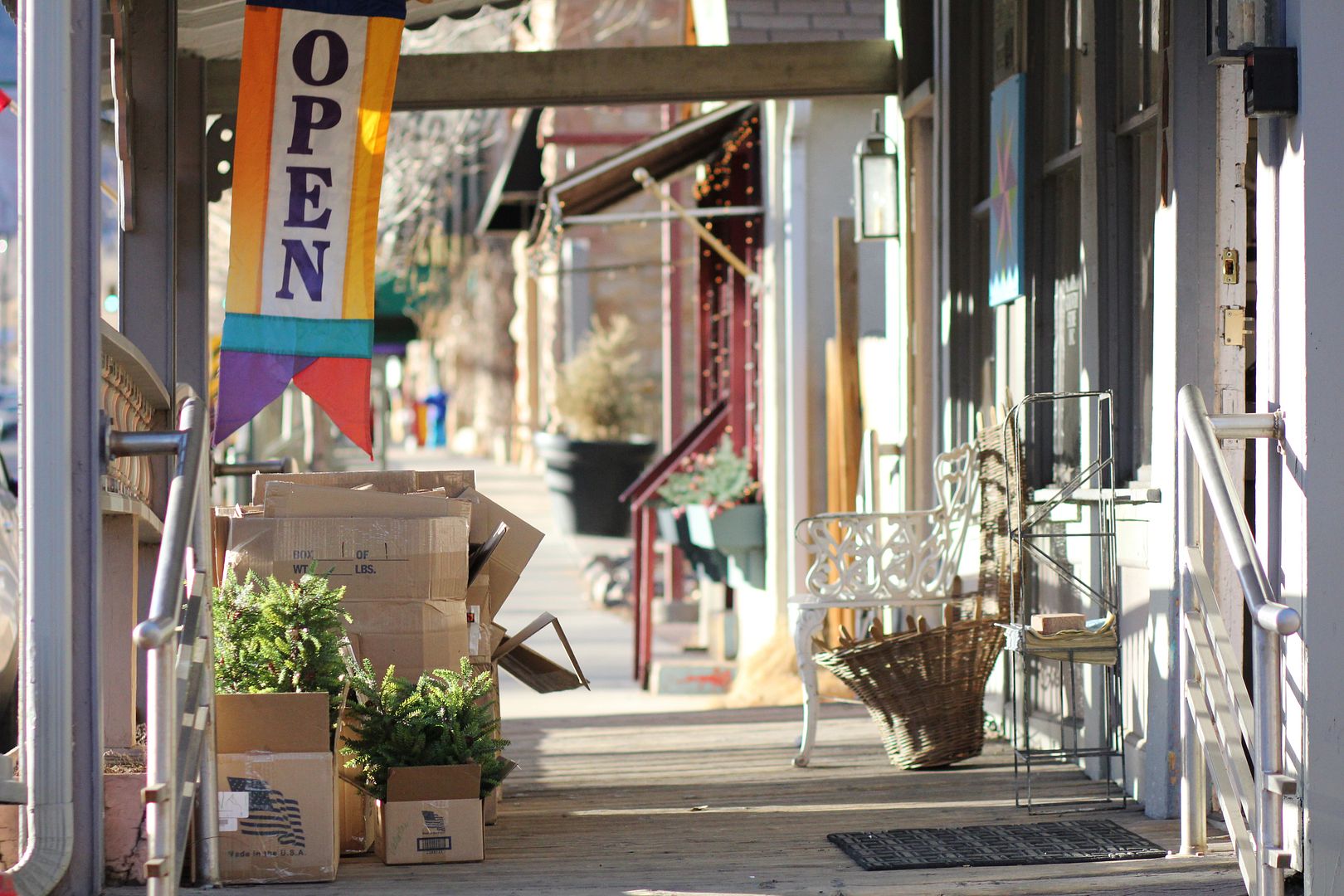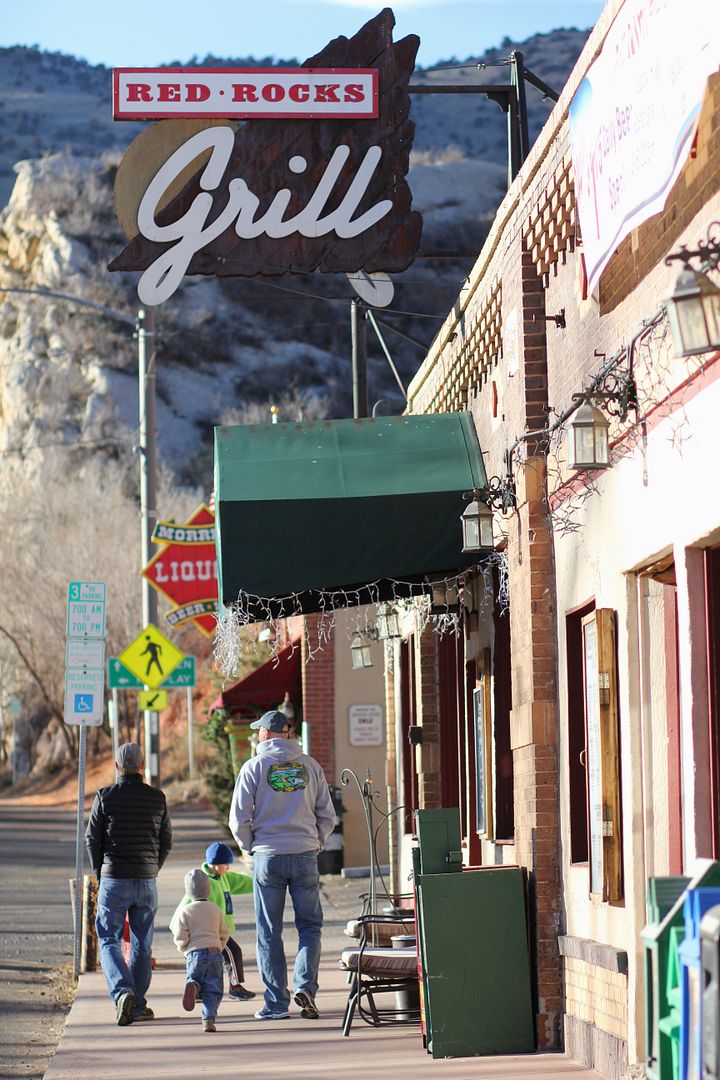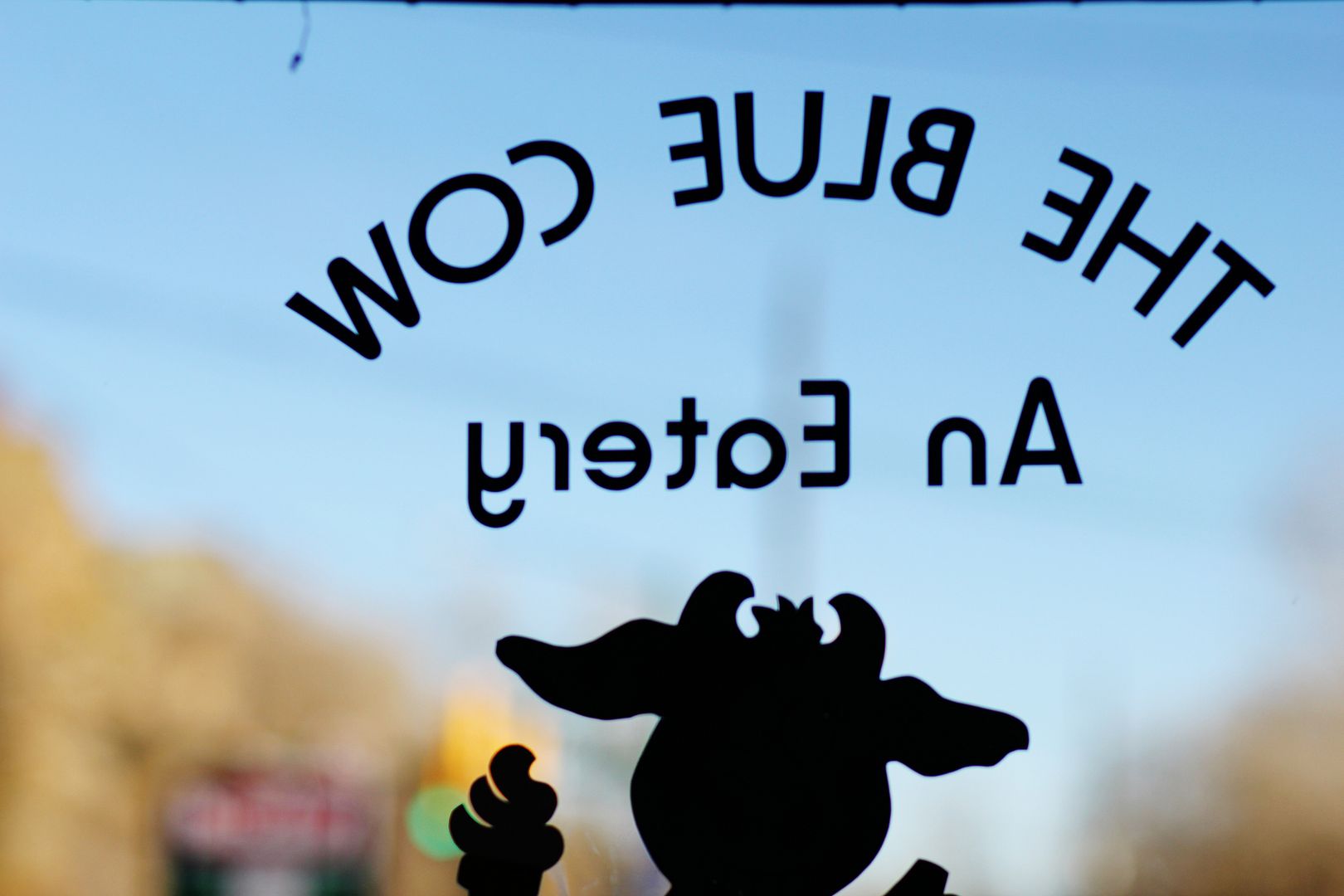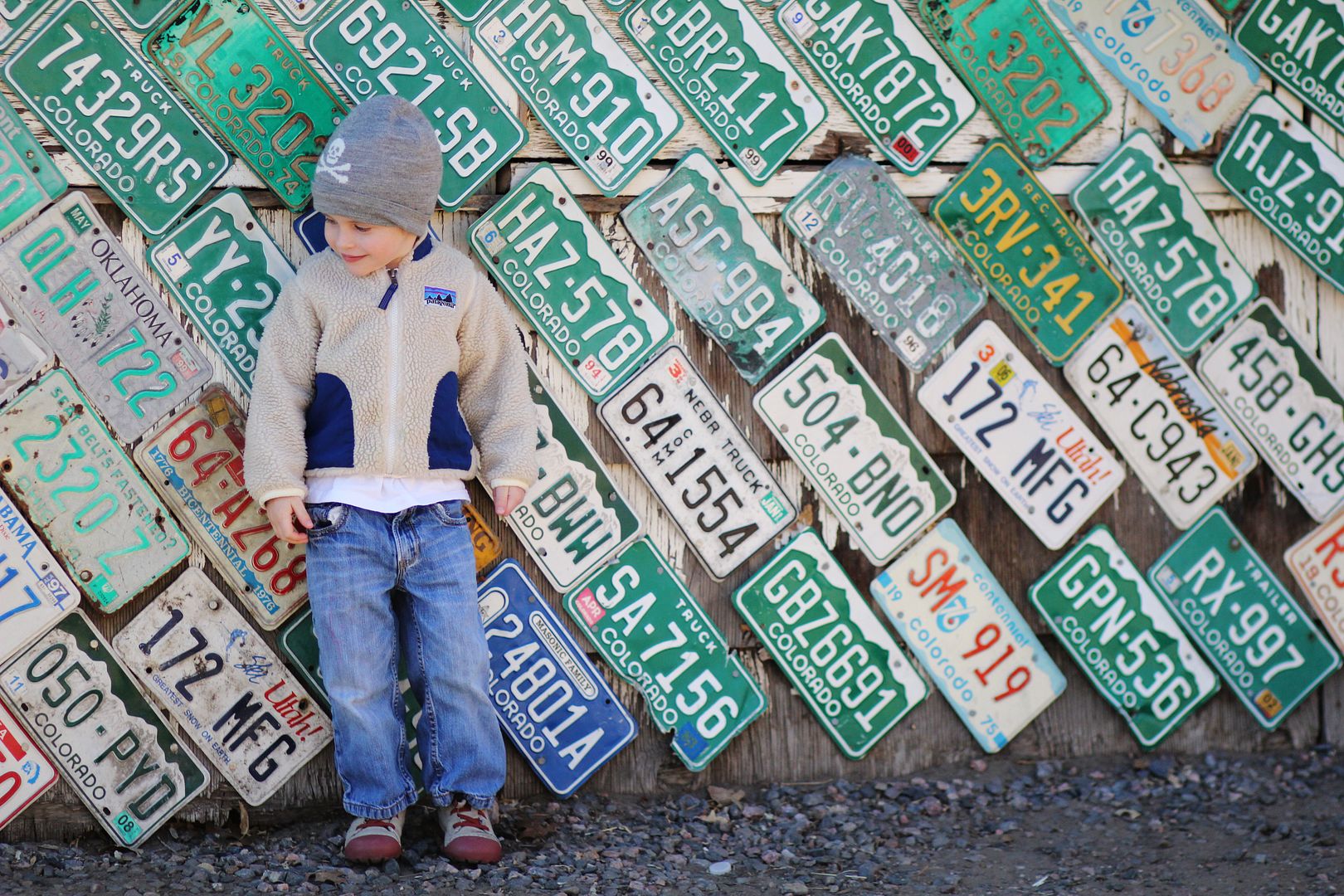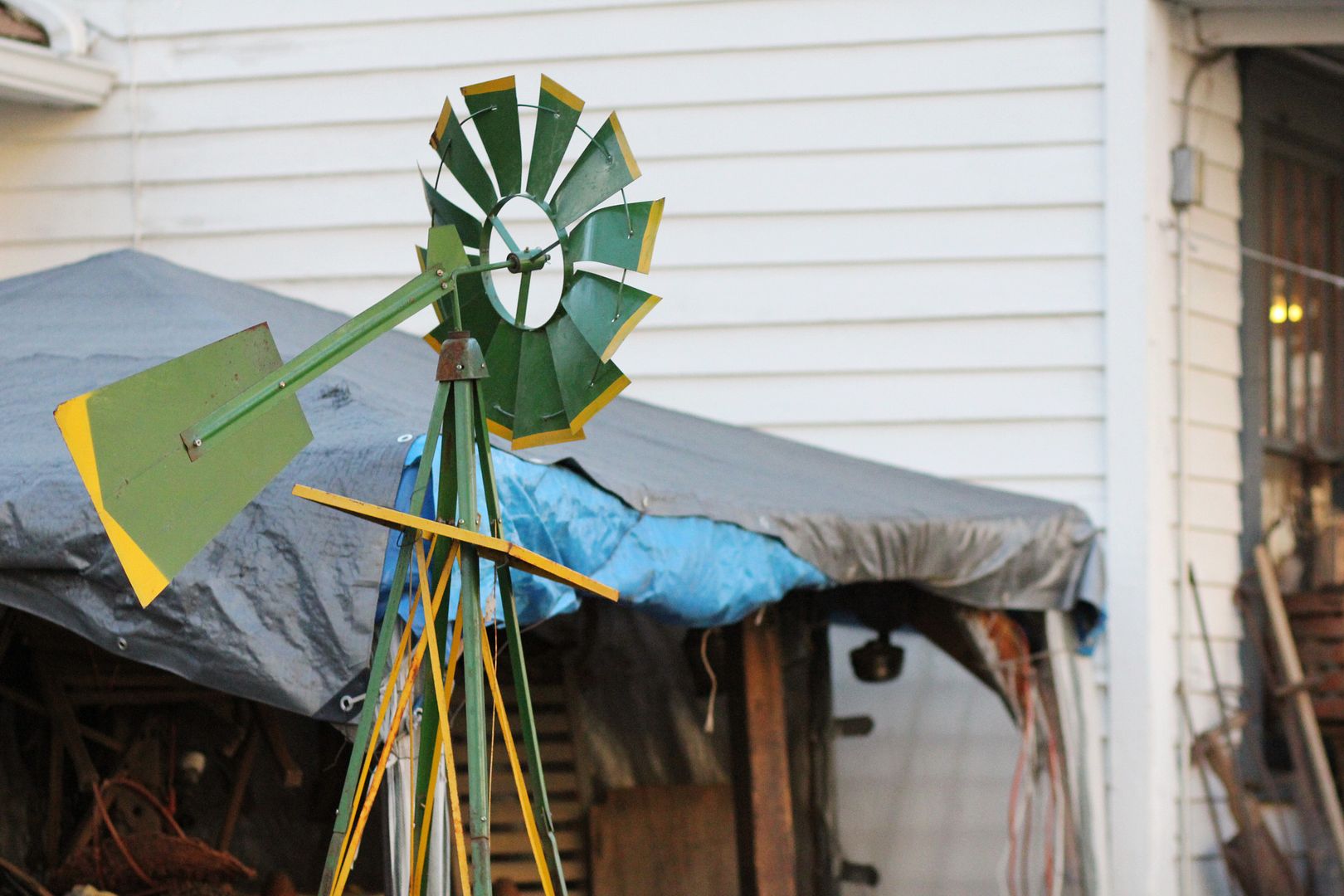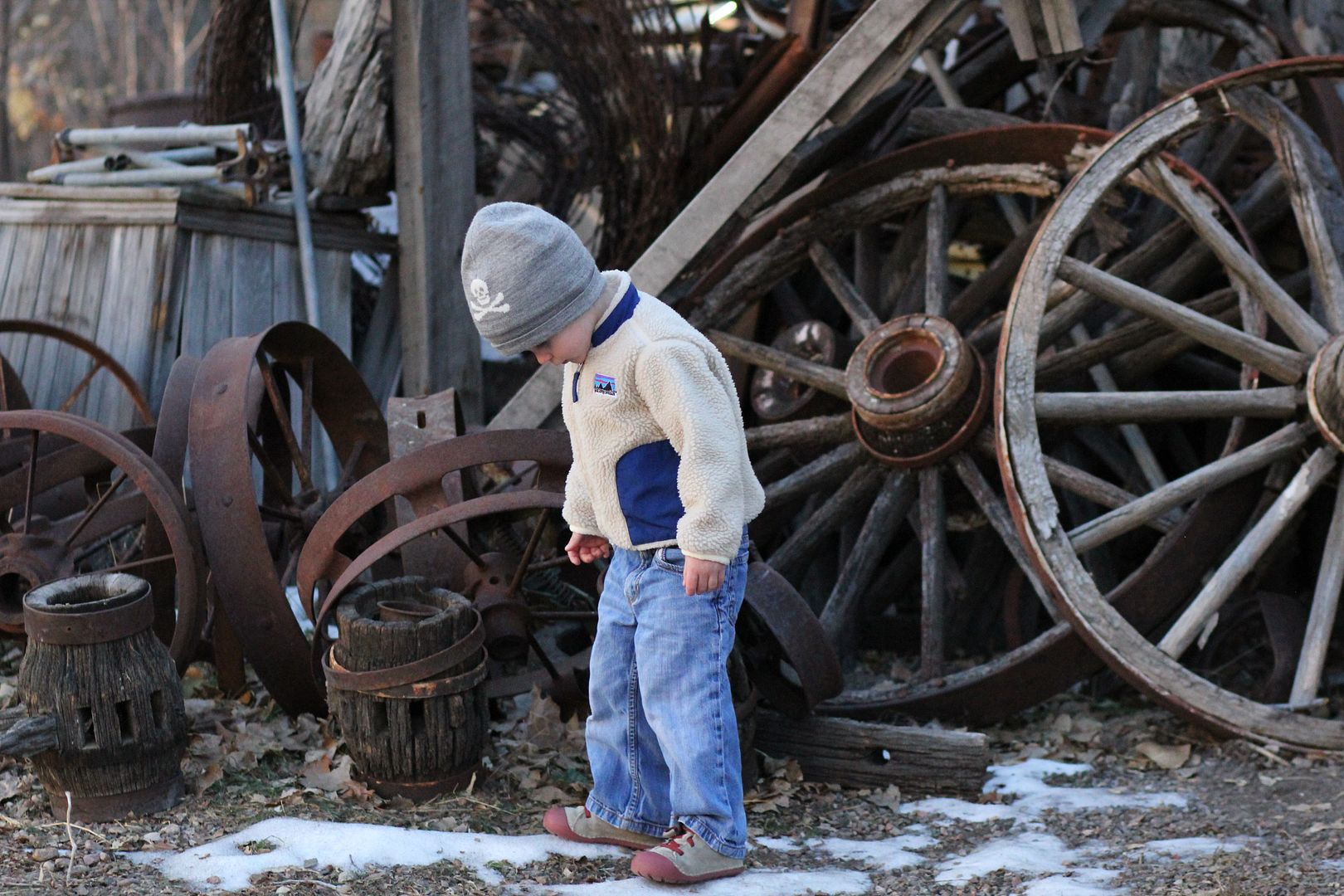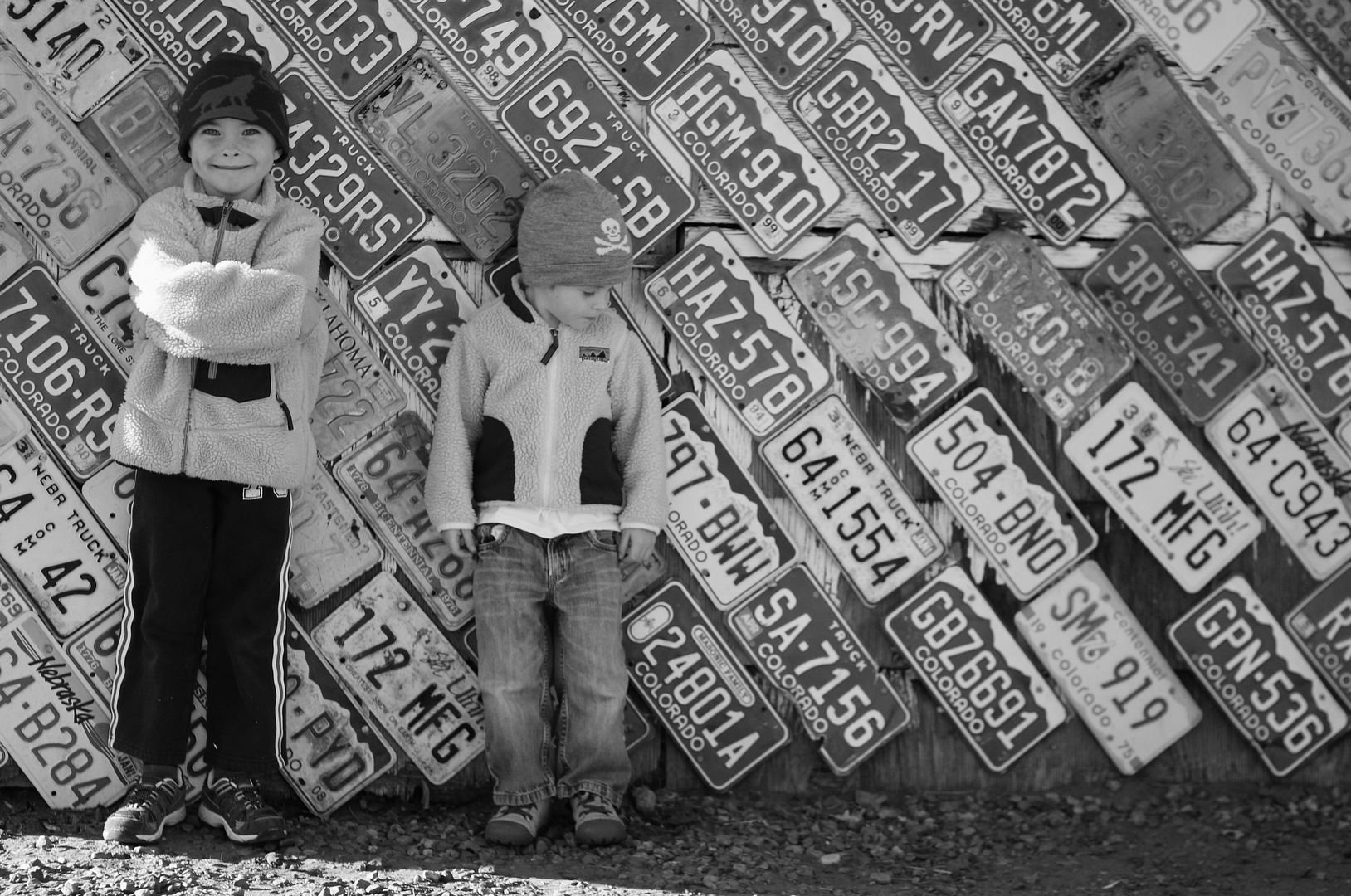 This glorious warm streak in January is still here. Oh, it is wonderful and makes winter so bearable. Yesterday morning we lingered over a long breakfast and all of the beautiful words, thoughts and images that came along with watching the inauguration. I was moved to tears, more than once. And when it ended, I declared to my household, "Get dressed. We're spending the day outside."
Morrison is a funky little town in the foothills right outside of Denver. It's famously known for Red Rocks - an outdoor amphitheater. Many of you have been to shows there, I'm sure. If you have not, and you're ever planning on visiting Denver in the summertime, try to catch a concert there. It's a must do.
On this day, we strolled, ate a leisurely lunch, stopped at Blue Cow for soft-serve ice cream cones. The little ones admired a row of parked motorcycles. I admired the funkiness of the town, catching sight of little spots here and there that would be fabulous for photo shoots. My mental bucket list for writing and photography currently overflowing.
A lone hawk circled high above as we strolled, it's belly a white and black exclamation point in the sea of blue sky. You know I'm an ocean girl, but this is not a bad place to be.