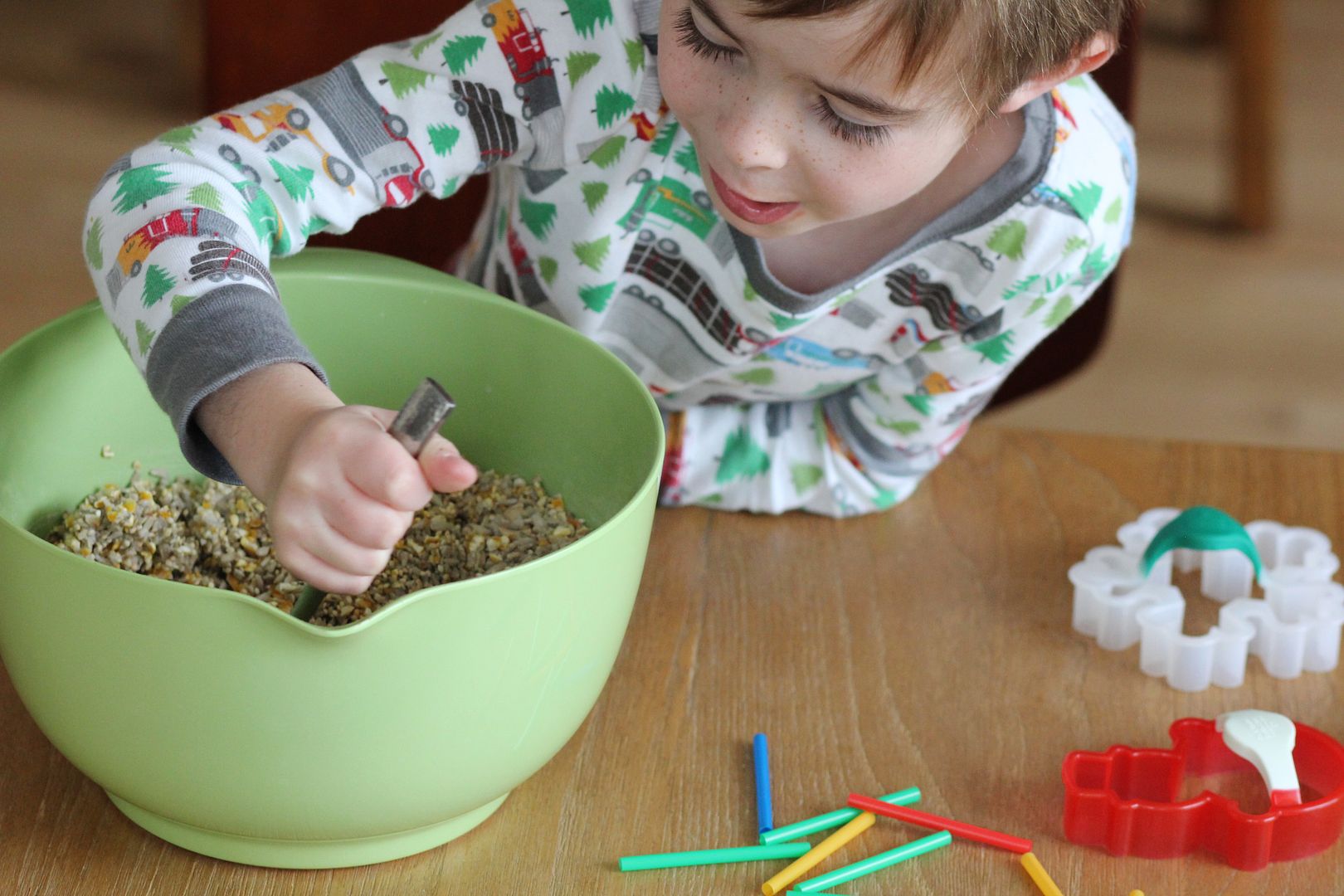 Each year during the holidays we make a little something to give to our neighbors. This was our fourth year celebrating the holidays here and the little ones, especially this year, were super excited about what I think we can now call a tradition. The days leading up to Christmas came with doorbell rings; bags of cookies, homemade coffee liquor and cranberry marmalade, a candle and dried herbs from the garden, homemade candy. The little ones would get so excited when that bell would chime. Each night they would choose one neighborly treat to savor.
This year I knew I wanted to make birdseed ornaments as our gift. I saw a pin on Pinterest that inspired me and I knew the little ones would love helping. We waited this year and made them on New Year's day instead of the week before Christmas, the usual. Then we went door to door and Theo and Sully handed them out; excited this time to be the ones ringing the doorbell and giving.
I followed
this recipe
, adapting it slightly. (So happy to have found my way to this super-fun blog!) I had to make the mixture a bit more wet to work with it. I don't know if it was the birdseed I bought, or what, but once I made the mixture more moist it was very easy to work with. And little kiddo fingers are a big help in compressing the mixture in the cookie cutters. Also, I didn't have enough cookie cutters to use all the mixture (not even close) so I sprayed a muffin tin with non-stick baking spray and filled each cup. It worked great.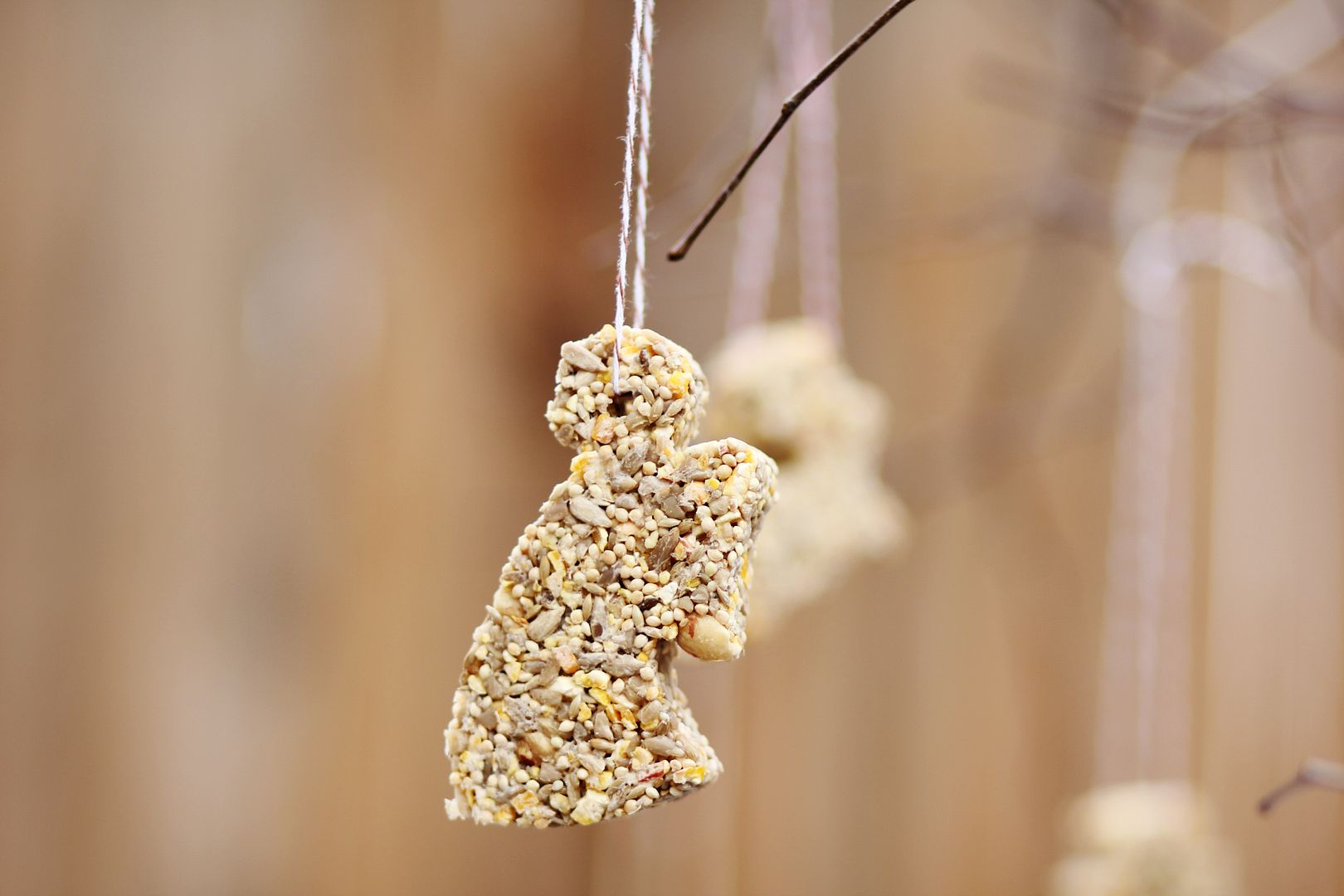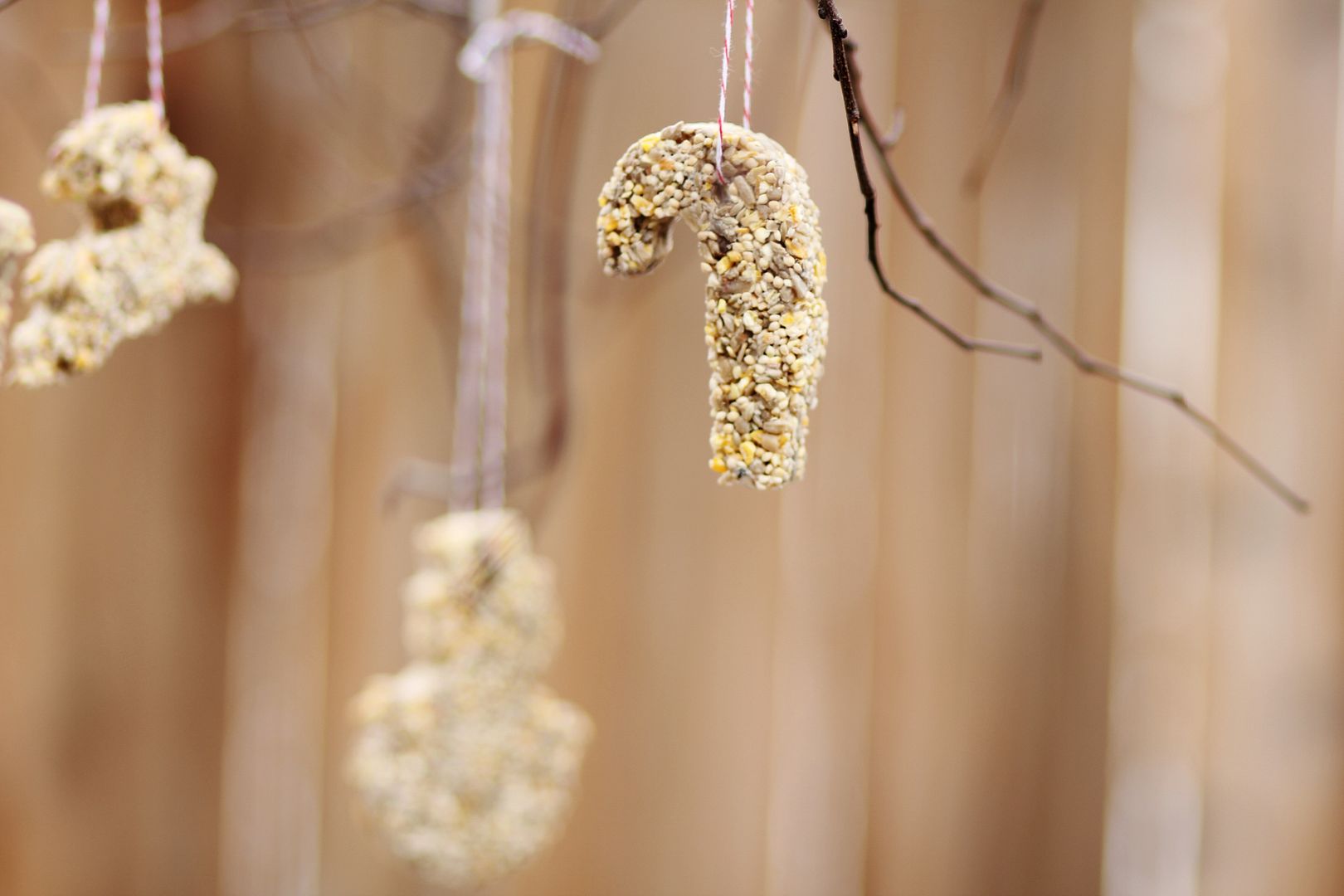 :: Recipe Notes ::
I would recommend following the recipe link above, adding 2/3 cup water instead of the 1/2 cup the recipe calls for. Also, I would recommend buying birdseed to feed the type of birds local and abundant around your home. For instance, the birdseed for cardinals and jays would've made much prettier ornaments but we don't have either of those around us. We have an abundance of finches so I went with the less pretty food. Window-watching the beauty of goldfinches pecking away at the ornaments throughout the day totally makes up for it.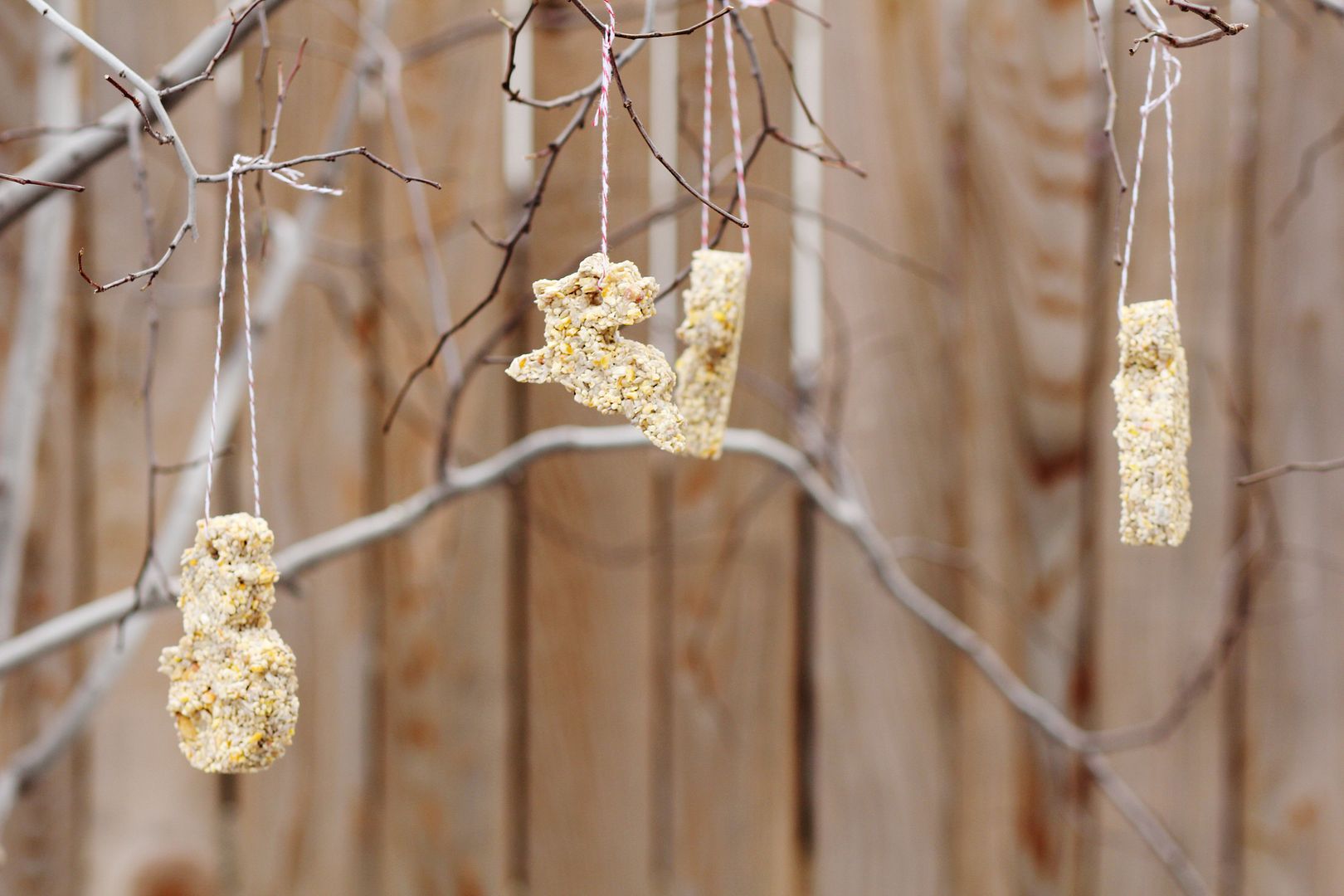 We'll definitely be making these at least one more time this winter to keep the birds fed, and of course to selfishly enjoy watching them from our windows during these quiet, short days.