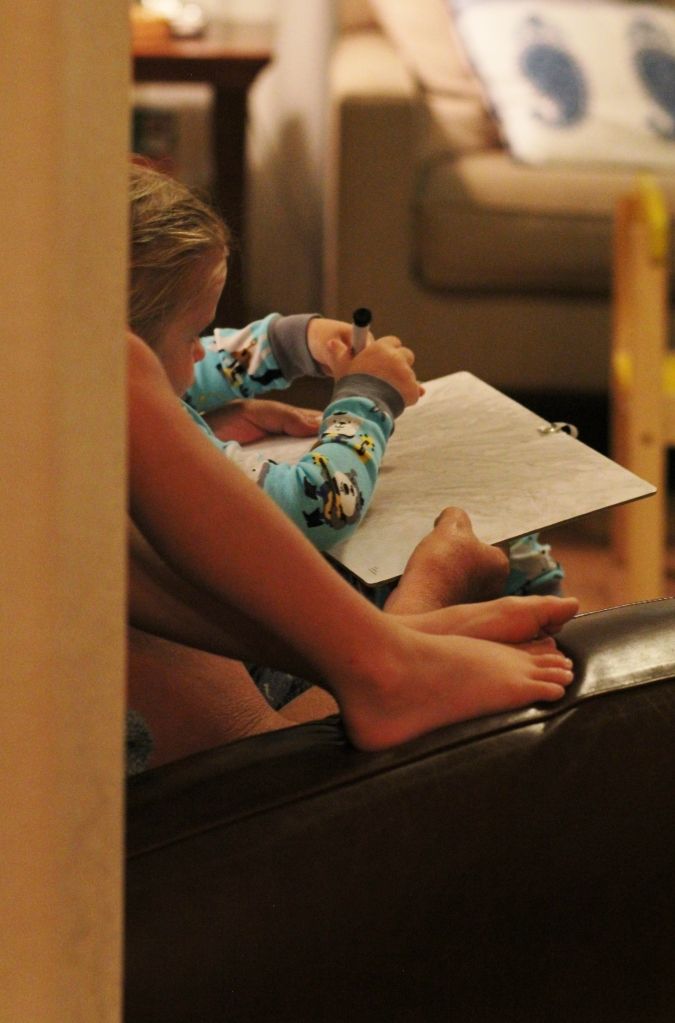 It's hard to believe that at this time tomorrow we'll be flying, touching down at ocean's shore. This morning I sit here surrounded by hankies and a fuzzy head. The little ones came down with a petty cold - some sniffles, a "rough" throat, and a smidgen of grumps. I held them, smoothed hair to the side, ran for tissues, added Emergen-C to their water, calmly walked to the sink after being sneezed on to wash my hands. A few days of this and now they are fine. In fact, they are more than ready to fly off, and continually erupt into fits of giggles over building sand castles and combing the shore for shells,
treasure
.

Now I am the carrier of their sniffles and cough and "rough" throat with a to-do list that kind of makes me want to cry. Somehow today I must find a way to do laundry, pack, tidy up the house, locate passports, visit the bank. And I will, even though I want nothing more than to crawl into bed with a clean hankie and a tum full of chicken noodle soup and buttered saltines.

I'll dwell on tomorrow and the next day and the next when I am sitting under the Mexican sun, my toes dipped in the salty foamy water while Theo and Sully and their cousins play in the sand, the sound of waves gently rocking my soul back to good health. I plan on doing little else next week other than simply taking good care. You take good care, too. Back soon.
xo,
Katie