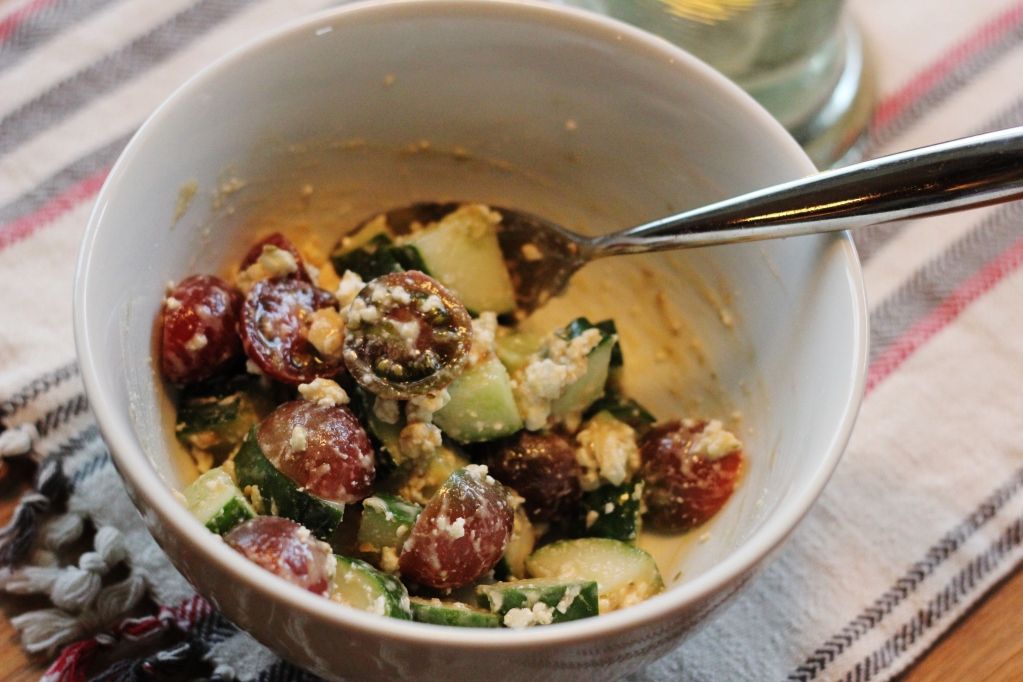 I usually make some type of salad every night for dinner. This is one that I make most weekdays. With an abundance of heirloom tomatoes and cucumbers from our garden right now, I simply add goat's milk feta and a dressing of some sort. Last night I used Annie's Green Goddess because I felt like something creamy. Usually I dress the veggies in red wine vinegar, a splash of olive oil, fresh ground pepper. Newman's Own Greek salad dressing is another favorite around here.
On the weekend days I get more creative with our dinner salads. With fall's arrival I start craving roasted nuts, cranberries, soft and stinky creamy cheeses, candied bacon (Ina's recipe!), spinach. During the summer months I love assorted lettuces with feta or freshly grated extra-sharp cheddar, crumbled hard boiled eggs, garbanzo beans, beets, radishes, fresh herbs to give that digestive quality. Sometimes, I'll make a batch of croutons if we have a loaf of artisan bread that's drying out quicker than we can eat it.
But this simple daily salad always satisfies. And my kiddos love it which is a mega bonus.