Storey Publishing sent me the new book Show Me a Story: 40 Craft Projects and Activities to spark Children's Storytelling to review. I had a feeling, from the title alone, that I was going to really like this book.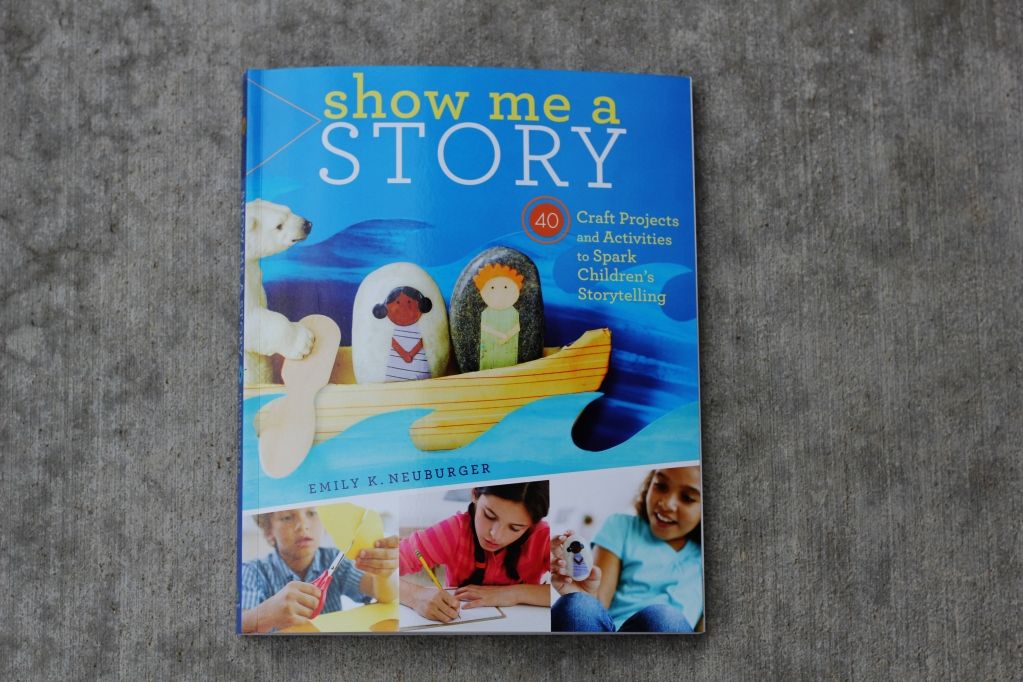 As one who writes creative non-fiction and has a passion for capturing telling moments behind the lens, storytelling is (and has been) a very special part of my life for as long as I can remember. It was during the early years of my childhood that I fell in love with books; the stories inside sending my imagination soaring to new heights. I also recall during those early years, and even more so as I grew older, scooting up to a grown up - especially my grandparents, or an aunt or uncle to listen to a story being told. Those were usually the best stories, the juiciest. I went on to learn about folklore and my Southern roots. The world of transcendentalism took over my life in eleventh grade. The words of beloved Mary Oliver and the world of poetry came next. Sparks that would mark me forever.
And now, as a mama with two little ones, I've arrived back at the beginning. Each day the wondrous world of stories through a child's eyes takes place again. Ever since Theo was about 2, we started a nightly ritual after reading stories. We began telling each other a story, too. And now the same routine flows with Sully each night. Oh, the things they say! There is no greater gift.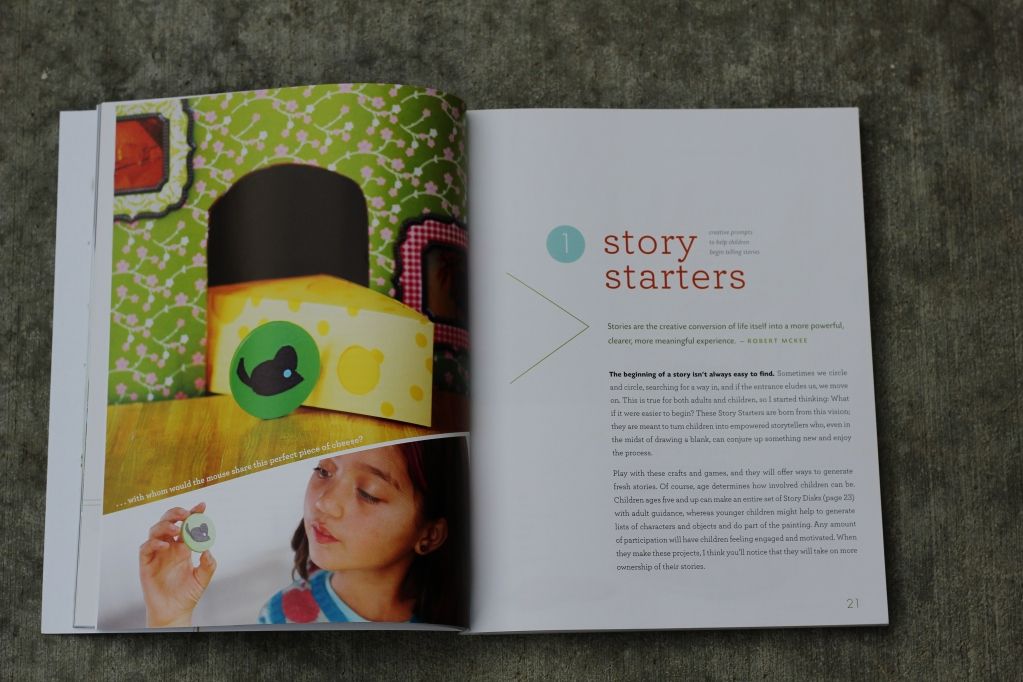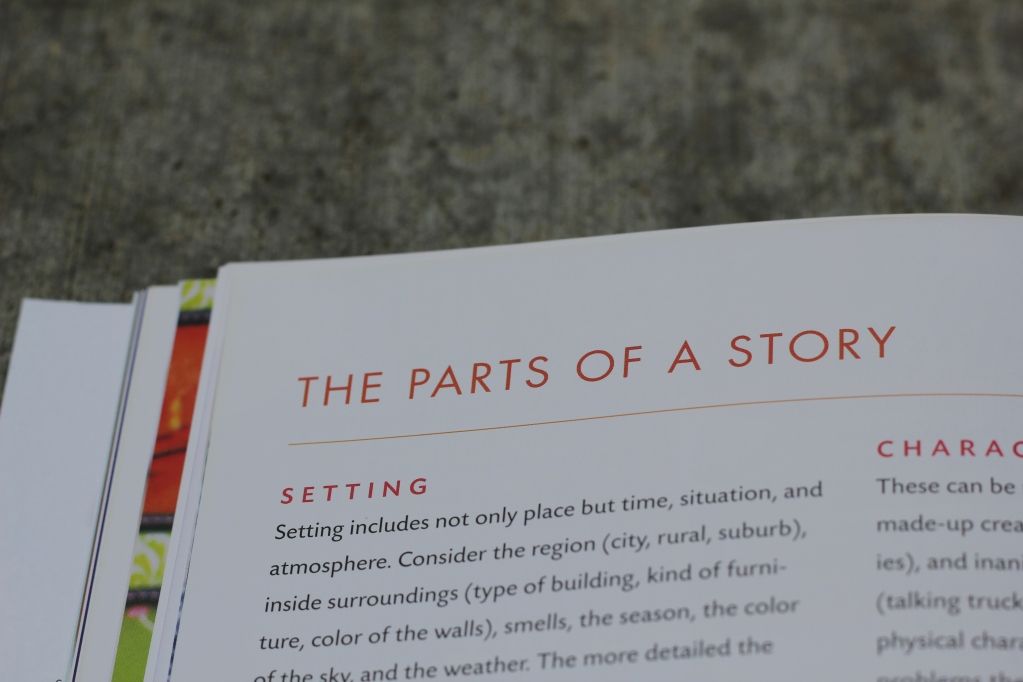 The author of Show Me a Story, Emily K. Neuburger, has done a wonderful job in this book of explaining the parts of a story along with providing many creative, artistic ideas to prompt what already exists in a child's mind - pure, unfiltered wonderment. She writes, "Storytelling is the perfect, most nourishing food for growing minds." I couldn't agree more.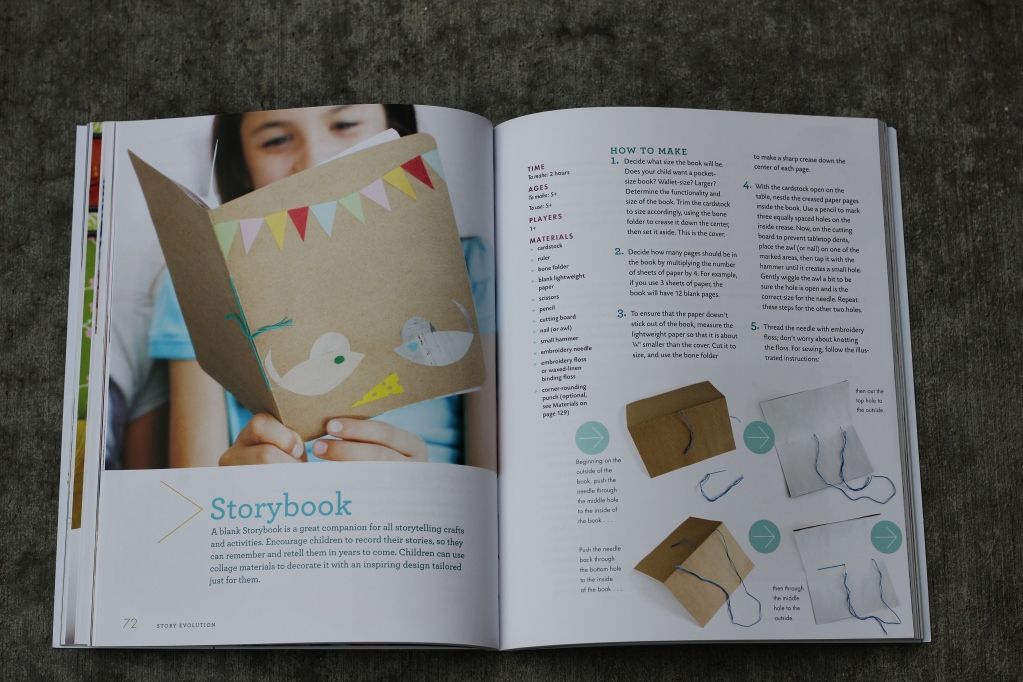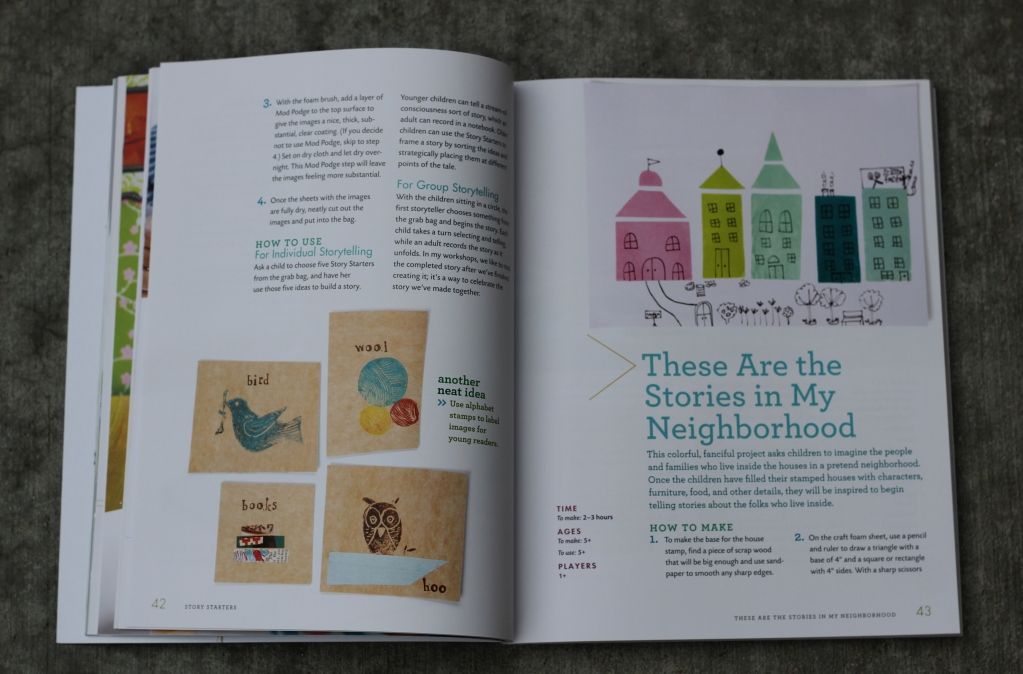 At our house the standard prompt when we tell each other a story at bedtime begins with, "Once upon a time...." Even though those words are tried and true for us, Neuburger's book has inspired me to try new ideas to help build my little ones' imaginations.
After I read the book I had Theo and Sully look through the pages with me. I read the different creative ideas to them. They smiled and laughed, intrigued by the idea of a traveling puppet theater and storytelling walks. Sully said he wanted to make story blocks. Theo said he wanted to sew his own book. I instantly fell for the chapter titled "These Are the Stories in My Neighborhood.". With the winter months ahead of us, I can see many of these projects coming to life in our house. I can only imagine the stories that will come along with them.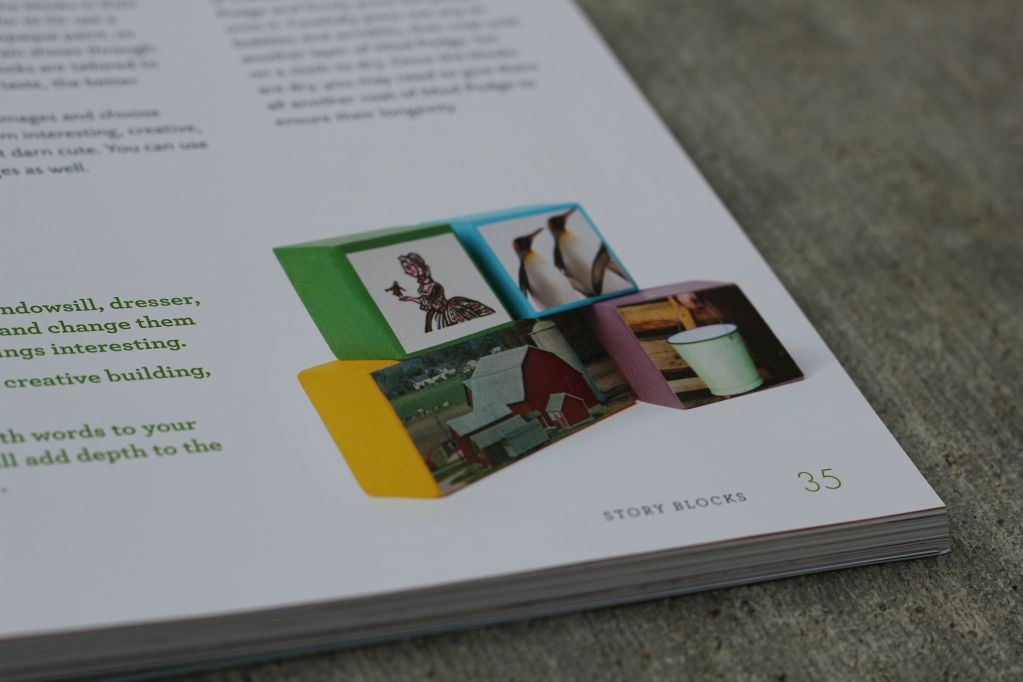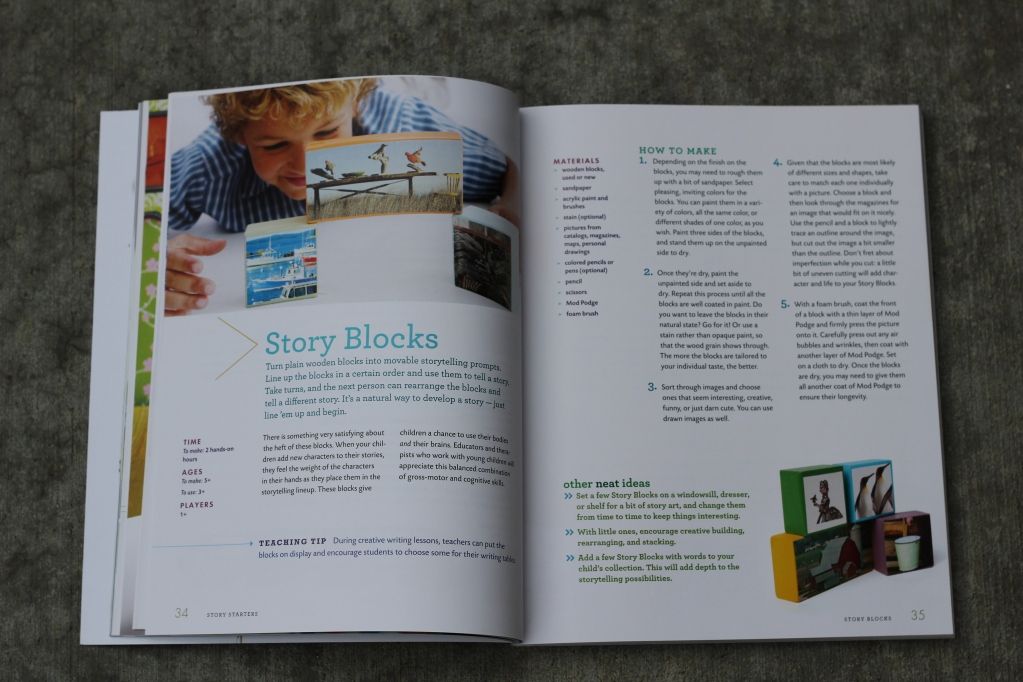 If you're looking for a book to stimulate your child's development of language, learning, and imagination, this book will be a wonderful addition to your home library. It would also be an excellent companion book for teachers, anyone really who has a role in a child's life to help nurture their creativity. The projects are easy to moderate with most of the materials being things you can probably find around your home. The photographs are simple and beautiful, as are the prompts. As a writer myself, I found the book to be a refreshing reminder - there isn't one right way.
"Trust your imagination. Walk openly into the unknown land of a story." - Emily Neubuger