Growing up in Florida, when we weren't at school we were swimming. At the beach, at the pool, in a clear, cool spring, in a river (with alligators, uh-huh). Always a soggy towel, no sunscreen that I can recall, sandy feet, little piles of collected shells, salty eyelashes and lips. Sitting like frogs, icy Shirley Temples, juicy watermelon slices and seed spitting, grilled hot dogs on egg buns with hot drippy mustard and ketchup. Roadside citrus stands, palms trees with their majestic fronds splayed and acting all royal. Sometimes shade, but who cares about that?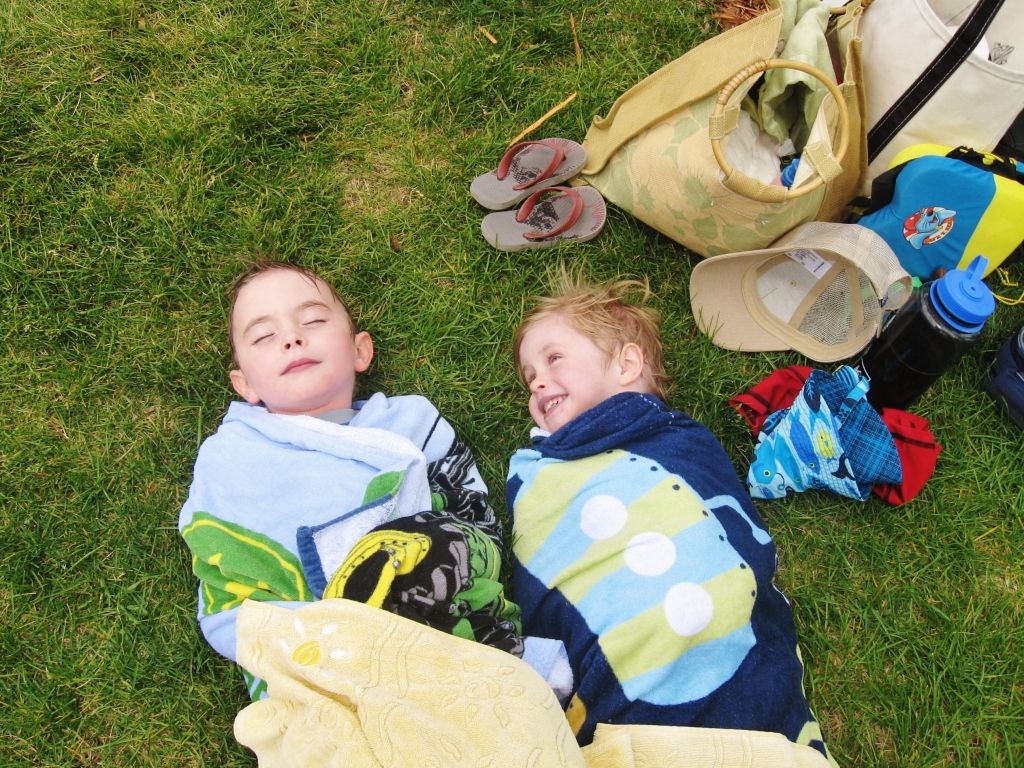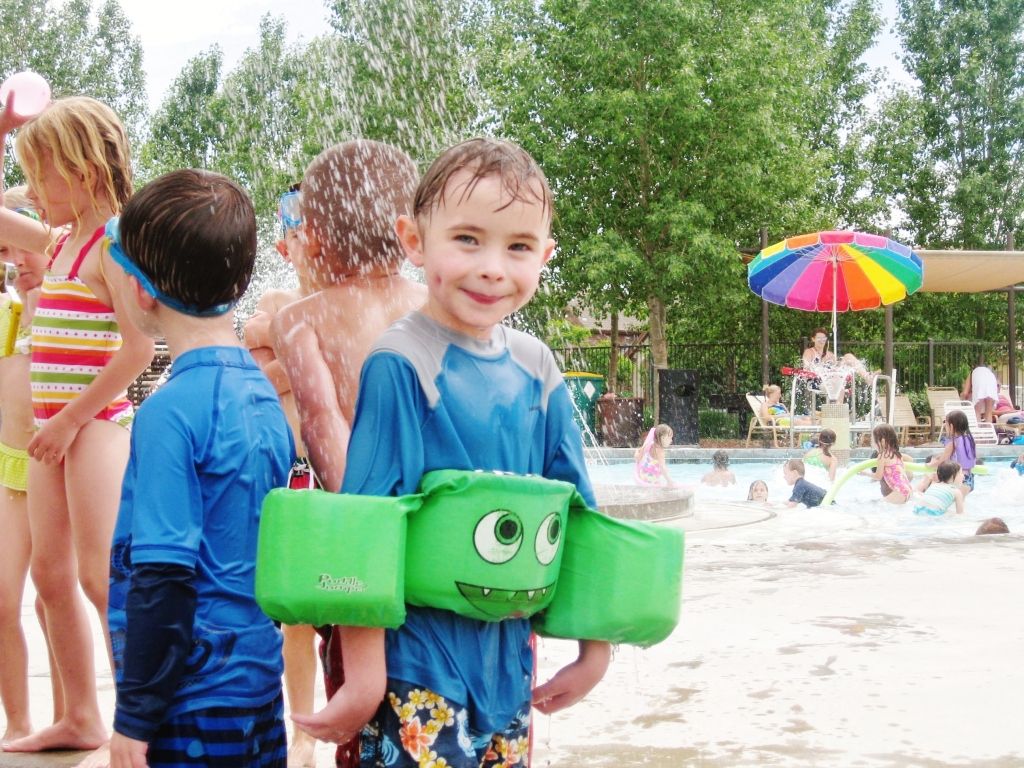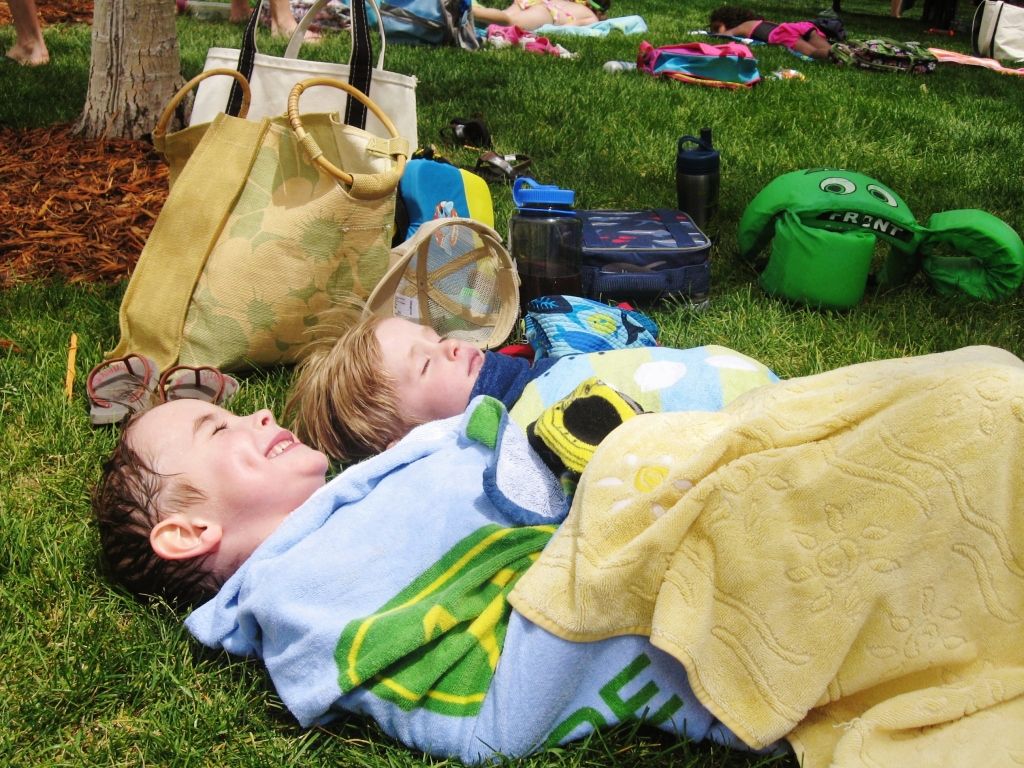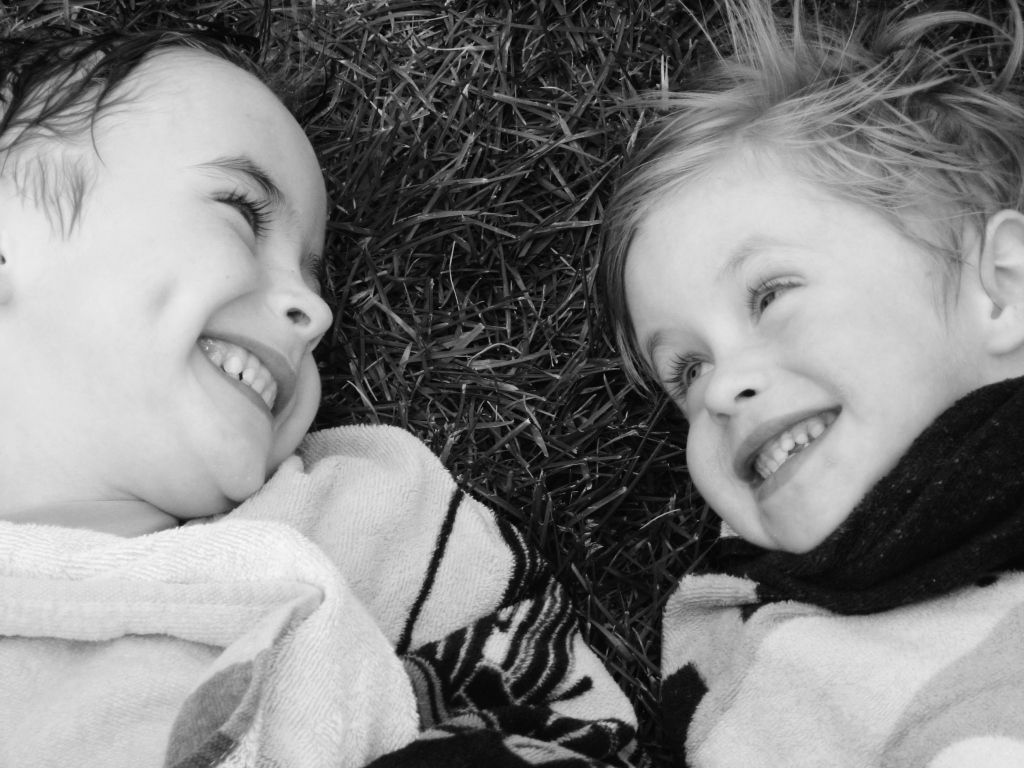 I live in Colorado now. I am raising two boys nowhere near the ocean which breaks my heart in more ways than I ever could have imagined it would because I believe in sand, salt, shells, foamy water, waves and pelicans like some people believe in going to church on Sunday mornings. But I can give them the pool and the accoutrements that go along with growing up outside, under the sky. And this summer I'm going to find us a river because as much as I believe in the ocean, I believe in throwing your laughter up to reach the meadowlark's wings, and sending your biggest dreams up to the soaring red-shouldered hawk who will fly them like a kite across the prairie while we dip our toes in the water and sun ourselves on big rocks. It really is all the same.
Yesterday was our second day at the pool. The first day was the day before yesterday and I forgot our lunch and the camera. It was a rusty start but I'm good to go now, except for realizing that my camera lens seems to be quite dirty from last summer's pool bag upon uploading these images. And, damn, if I don't lug around and loathe all the sunscreen nowadays. But now we know better. I've also become something of an expert shade seeker. Ahem.
On our way home from the pool yesterday I heard Theo whisper to Sully, "School is the pool."
I smiled.
***
For summertime outings and the pool (mostly), I love using a point and shoot that I can easily slip into my pool bag. Someday, perhaps, I'll move up in the world of phones and join those of you fancy phone cameras. ;)