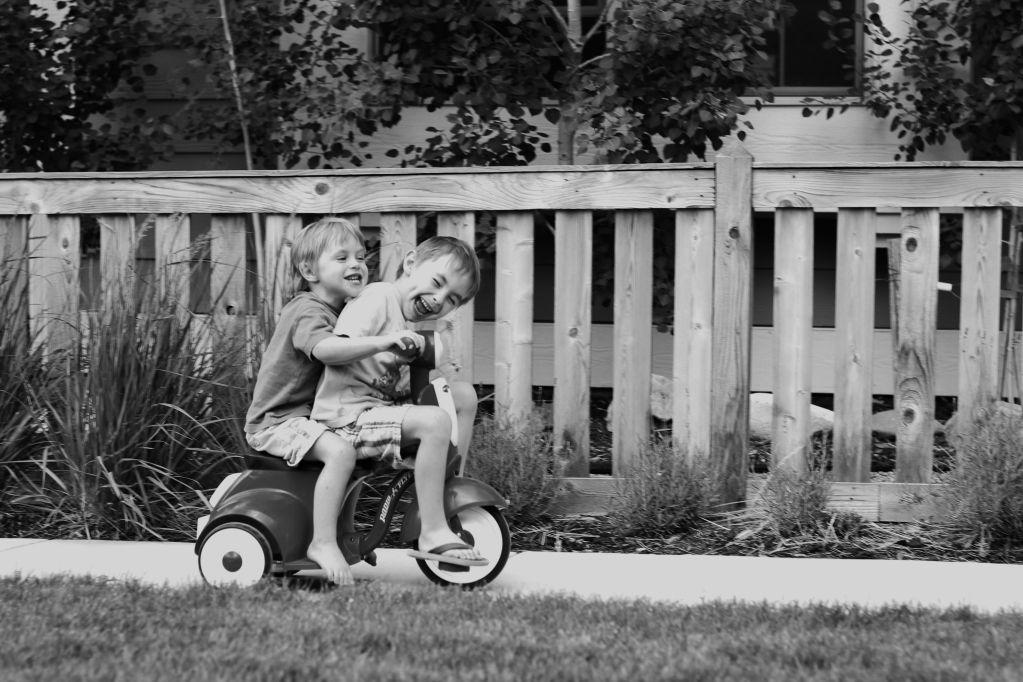 During his swim lesson I watched him in focused silence. I could feel his lifeline, tethered forever to my heart, pulled taut. Here and there a ripple of anticipation, maybe even a bit of excitement. The other kids are jumping and splashing and dunking wildly while my little one reaches for his teacher's hands. Buoyed by the safety of her grasp he tries the same things the other children are happily, carelessly doing, only his actions are with extreme caution. Only the tiniest bits of smile spill from the sides of his mouth.
On the side of the pool I send words his way without a sound,
C'mon, Theo. Try. You're safe; you'll love feeling comfortable in the water if you give yourself a chance. You can do this!
One by one the children climb out of the pool and make a huge leap plunging into the water and surfacing in their teacher's arms. This is his worst nightmare, the one where they jump in at the end of each lesson
for fun
! He hangs back waving everyone ahead of him. Raw and exposed he must go, for there is no one left but him. Slowly, he climbs out of the pool. His teacher excitedly cheers him on. He freezes. She tells him he must try and I am proud of her and thankful for her for not letting him give up. He moves closer to the edge. I pray hard. He jumps. He emerges from the water and I see him scanning the side of the pool for me. He's beaming, blinking back drippy eyelashes. He licks water off his lips. His class is cheering for him. When our eyes meet he yells across the pool, "Did you see that, Mom? Did you
see
it?
Mom, I
survived
!"
His lifeline is lengthening. Mine is too.