I left the dinner table before anyone else. On tip toes I walked, trying to keep my departure a secret even though I could feel all eyes from around the table on me. In a deep visceral way I needed space. For a small amount of time I needed to just be me - not a wife and not a mother. Just me.
I slipped on my crusty gardening gloves and dug around in my bag...which tool do I need? which job should I do? The first thing that came to mind was the long row of lavender, not the lavender but the weeds that are taking over the row. I pause, then move toward the weeding tool. I stop.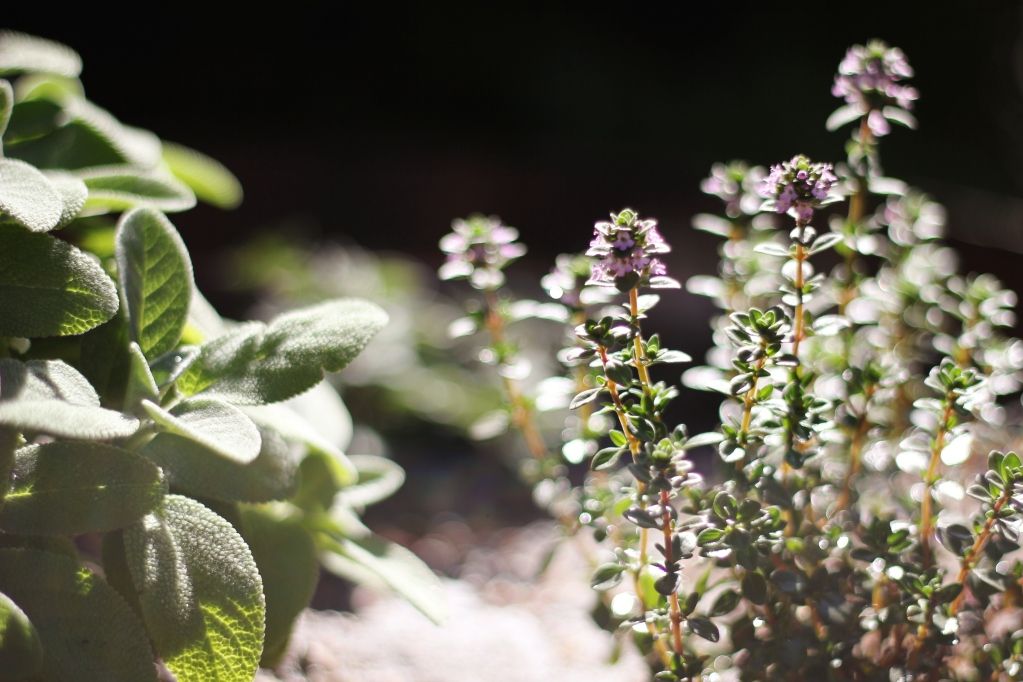 sage and thyme
I plant basil in a terra cotta pot, weathered with a lovely white-ish patina. No where in my memory can I recall where or when I got this pot, this beautiful pot. I decide that I will go back to the nursery tomorrow and buy the foxglove and delphinium that I admired last weekend and haven't stopped thinking about.
I scan the lavender bed in my mind again. I stop.
I unwind the garden hose. I've already watered today but I feel I must tend to the herbs and flowers and plants I've recently added to my garden again. My mind is full, my heart is heavy. As the shower of water streams over the plants I think about each unkind, unfair thought I'm having and will them away. After all, they are merely drops that can and will fade over time.
I can see that bed of weeds in my mind again, and I shoo it away like I would a pesky fly.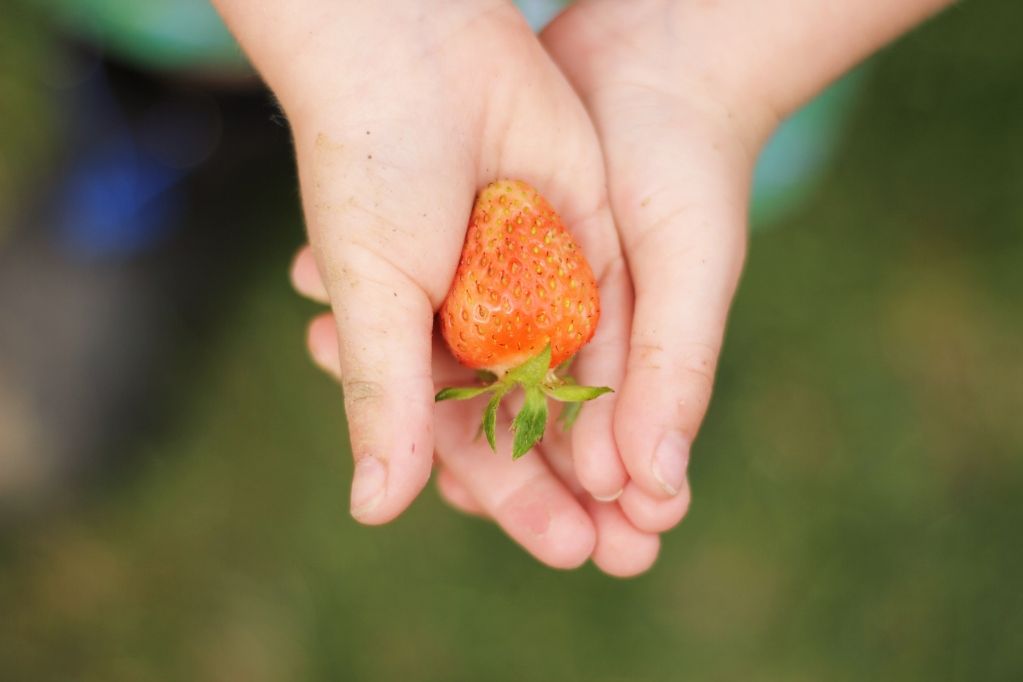 garden strawberries, ripe or not, always loved
I decide in this moment to throw myself a lifeline. Tending, nurturing, taking extra good care is all that matters right now.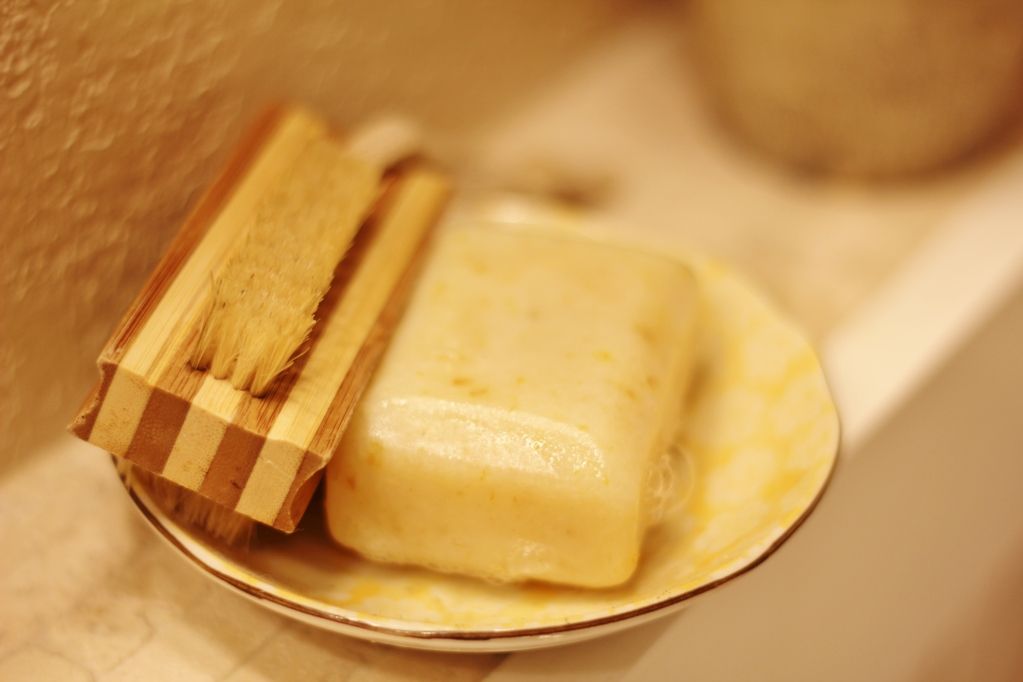 lemon-parsley soap - i'm working on making some
Tomorrow I will weed that pesky bed.