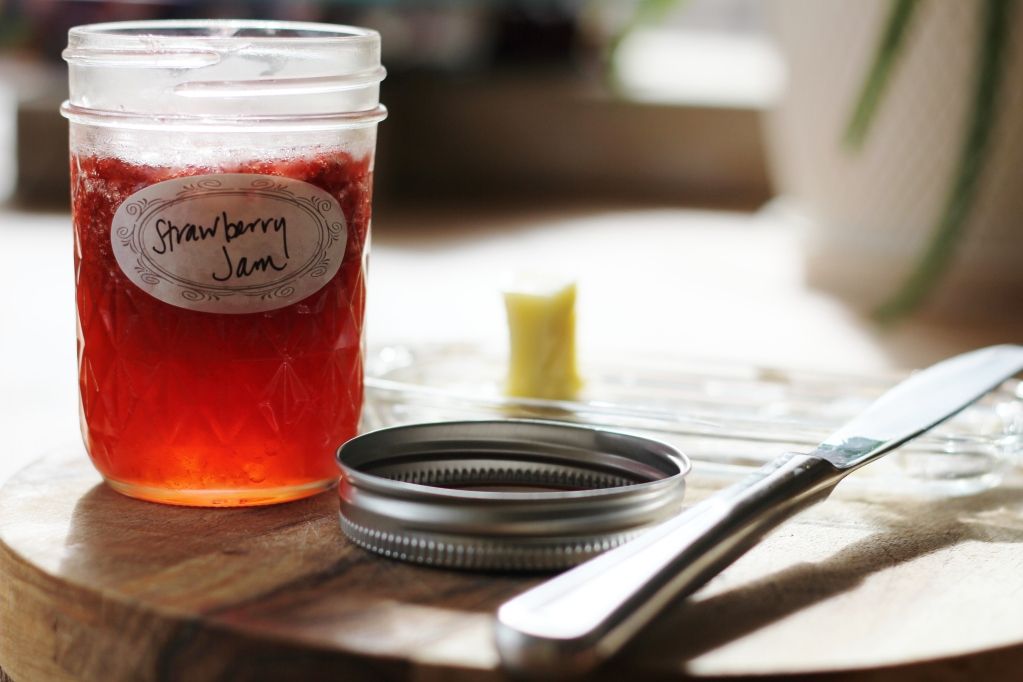 Rise.
Wait for espresso machine's chime.
Ready.
Kiss the tops of heads as they file out the door.
Open windows wide. Invite reviving morning air inside.
Turn up the tunes. Perhaps Josh Ritter radio or Kids Folk radio (grown ups like it too).
Retrieve 2 or 3 fresh (local or organic) eggs.
Crack in a bowl. Add about 1 teaspoon heavy cream, dash of salt, a few turns of pepper.
Hand little kitchen companion fork (if you have one, fork or little companion) and let him whisk, quickly - or not.
Set pan over medium heat with a pat of butter.
Cook eggs slowly, once again with your companion (supervised, of course), pushing eggs around pan with a wooden spoon, Zen-like.
Retrieve toaster and fresh sourdough bread. Slice 2 pieces on the thick side.
Add now the love.
Crumble about 1 tablespoon of fresh goat's milk feta on eggs.
Generously slather toast with creamy butter and a heaping teaspoon of homemade jam.
Follow your little companion to the table with two cloth napkins.
Eat bathed in morning's sunlight.
Listen. To the birdsong and each other.
Take your time.
You have all day.